Buying Christmas gifts can be stressful, particularly when you're trying to find the perfect present for someone who's notoriously difficult to buy for. Globe-trotters seem like hard to buy for. Avid travellers tend to value experiences over material things, which means you can't just pop into Farmers on Christmas Eve and grab a scented candle, because it'll probably end up in the rubbish bin on Boxing Day. At the same time, you probably can't afford to buy them a holiday.
So what do you do? Buying for them might seem difficult, but it doesn't have to be. In fact, if you think outside the box just a little bit, you'll find it's actually pretty easy! Travellers crave seeing new places, experiencing other cultures, learning new languages and exploring everything that our beautiful world has to offer. You may not be able to buy them a trip, but you can facilitate their love of adventure.
Here are some ideas for presents to give for that traveller in your life.
Sign them up for a language or cooking class
If you know your loved one is preparing for a big trip away that involves travelling in a country where English isn't the first language, they're likely going to need to prepare some basic phrases. Help them out by suggesting you both sign up for a language class. These can be a great way to learn something new (that might come in handy for you, too!) and meet new people in a fun environment. Alternatively, sign up for a cooking or crafts class that will get them salivating over their upcoming trip. There's nothing like an Italian cooking class to make you want to go to Italy - in fact, afterwards you may even decide you want to join them!
Buy them something practical to take on their travels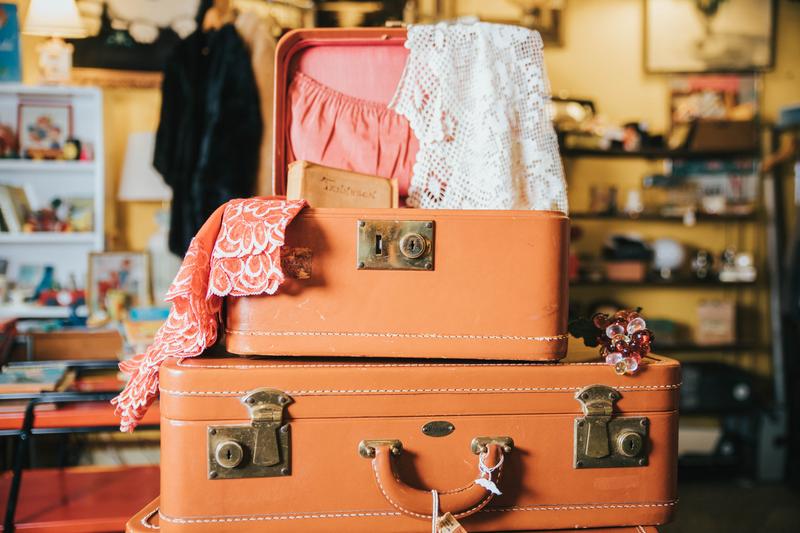 Forget about candles and gift vouchers (unless they're ones you can use at a travel agent!) Travellers want things that will help them have an incredible experience, not something that will just gather dust on the mantlepiece. You could enlist the help of some friends and put together a travel gift hamper for someone who is soon to embark on the trip of a lifetime. Here are some things you could pop inside:
A luggage tag
A travel journal to record their adventures
A passport wallet to keep travel documents secure
A new carry-on bag for their plane journey
An eye mask so they can get some good shut-eye on their flight
A phrasebook so they can learn some local lingo
Travel adaptors - you can never have too many!
Camera equipment for avid photographers wanting to take some shots
You could also think of things specific to the type of adventure your gift recipient is about to undertake. For instance, if they're heading off on a hiking or walking holiday, find out what they need – you might be able to find some gear they're looking for at an outdoor store.
Pick them up a souvenir from your own travels
If you're travelling somewhere that the person you're buying for hasn't been yet, why not bring them back something you can only get in that country? Argan oil from Morocco for those into skincare, a bottle of French wine for that Francophile in your life, or a hand-crafted ornament from a Scandinavian Christmas market. No doubt you'll return with a story behind the gift, and the recipient will appreciate the thought that went into purchasing it.
Give the gift of inspiration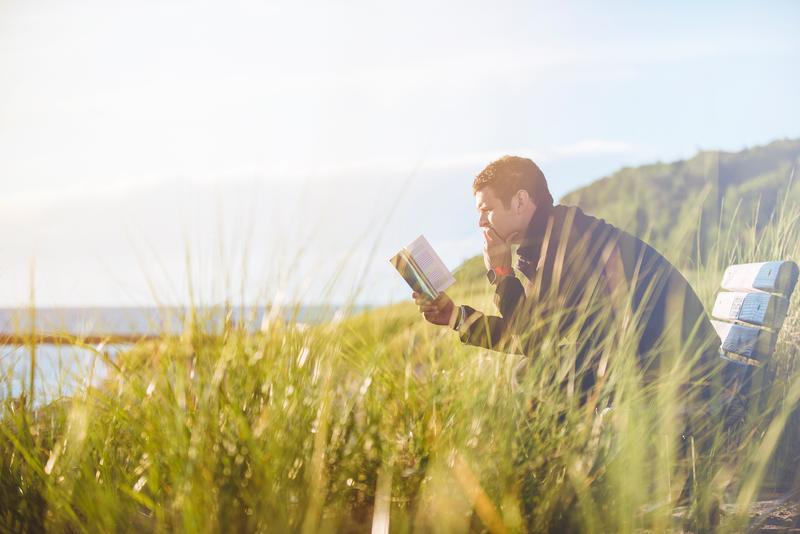 Sometimes travel can be as simple as sitting in your armchair with a good book, being transported to another place through the power of words. You can skim through our list of top travel reads for some great book ideas, or find your own at your local bookshop. Keeping with the travel theme, a Lonely Planet guidebook to their next destination can also get them excited for their upcoming travels. However, a book doesn't necessarily have to be about travel for it to appeal to a traveller. If you know what genres they're into, any book will do - there are so many times when a good book comes in handy when travelling - on planes, trains, buses, or just sitting on the beach or in a park. If you've got the budget for it, an eReader can make a great gift for avid readers. eReaders are super lightweight, so are easy to pack and carry around, saving a lot of space in checked bags.
Plan a small-scale adventure
While you may not be able to afford to buy an overseas holiday, that doesn't mean you can't give the traveller in your life an adventurous experience. So why not organise a smaller scale trip, like a camping adventure or a bach weekend with friends? They'll be sure to treasure the memories. You can be thoughtful with these, too. For instance, if they're heading to the Pacific Islands, take them snorkelling or scuba diving as a practice run for the big trip.
Put your hand up to be their travel companion
Buy a present and treat yourself to a holiday at the same time by volunteering to be someone's travel companion! It could be saying yes to a long weekend in Sydney, a wee-long beach retreat in Fiji or even just a few days away right here in New Zealand. Whatever it may be, sharing a travel experience is a gift you simply can't put a price tag on. Stop in at your local travel agent and kick off the planning process – you can plan and get excited about your trip together!
---
We hope we've made your Christmas present shopping just that tiny bit easier by giving you some ideas for the travellers in your life. And if you're a passionate traveller yourself reading this, consider sending this blog to your friends and family to give them some not-so-subtle hints about what you might be wanting from Santa this year …