Cruising is becoming more popular by the day, but why are so many people getting aboard? What's the difference between ocean and river cruising, and what do you need to know before you embark?
We talk to Lynley Baker and Sarah Bartlett from our Fuzion Travel store about why cruising is so hot right now.
What is a cruise?
First of all, Papamoa-based travel consultant and cruise expert Lynley Baker wants us to get one thing straight: A cruise is not just for old people who sit around playing bingo. Lynley herself has been on several cruises (as well as organising them for her clients), so she would know!
Another misconception people have about cruises is that there's nothing to do except sit around on a boat. Cruise ship itineraries aren't just about the destinations you stop off at; on the boat itself there are a myriad of activities to choose from, including various dining options, shows and entertainment, workout and relaxation facilities, and of course lots of friendly faces to meet and mingle with. On a cruise, you'll never be bored.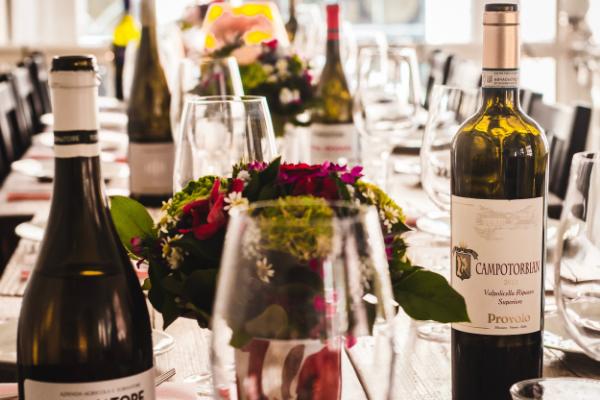 Not all cruises are the same; you can find a cruise to suit just about any travel style and taste. South Canterbury-based travel broker and cruise expert Sarah Bartlett points out that "there are so many different styles of cruising to explore, from active to relaxing, luxury to fun-filled. There really is something for everyone." In addition, "different cruise lines are catered to different styles of cruising. From boutique small cruises with only a couple of cabins perfect for fjord cruising and animal sightings, to large Mega-Ships popular in the Caribbean and Europe, with so much to do onboard, you don't need to get off!"
Really, a cruise is whatever you want it to be.
Why should you go on a cruise?
You only have to unpack once: Lynley loves cruising because "it's an easy holiday. You unpack once and enjoy everything there is on offer."When you take a cruise holiday, you only need to unpack once and you're set for the remainder of the trip!
See several places in one trip: "Cruising is a great way to see multiple destinations on the one trip,"says Lynley. "You don't have to worry about traffic jams." Waking up every day in a new place is one of the incredible things about cruising.
Get to know fellow travellers: When you're on board a ship with a bunch of other like-minded people, it's inevitable that you'll end up socialising with some of them, maybe even making lifelong friends. The on-board activities are designed to help cruisers mix and mingle with each other.
Do as little or as much as you want: A cruise can be a slow-paced, relaxing holiday or a jam-packed adventure, depending on what you want to make it. Lounge around on board the ship deck if you so desire, sipping a cold beverage and dozing in the sunshine. Or get out and about and explore the sights and sounds of the ports you stop at. Or mix it up and do a little of both – the choice is yours!
What's the difference between river and ocean cruising?
There are different styles of cruising, depending on the type of experience you're after. A river cruise involves sailing along inland waterways. You usually get to stop off at various ports along the way and hop off to explore cities. River cruising ships are typically a lot smaller, so you have the benefit of not being with a crowd of people. Particularly in Europe, a lot of cities are based around rivers, which means that your cruise ship can dock right in the heart of the place.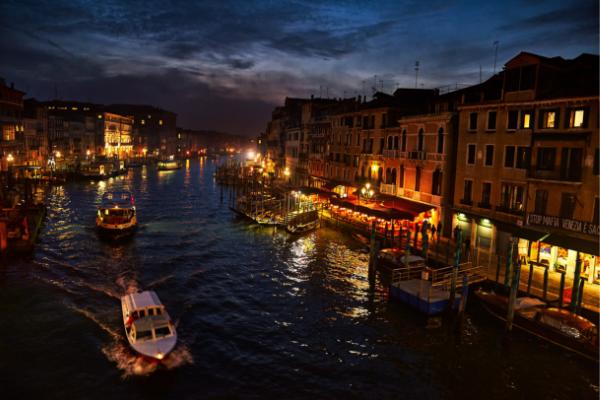 An ocean cruise involves sailing around the coastlines of countries, stopping in coastal ports along the way. Typically you have days "at sea", which means you don't stop anywhere but can kick back on board the cruise ship and enjoy everything it has to offer. When you stop at a port, you'll have the option of getting off the ship and getting stuck into some activities on land. Ocean cruising ships tend to be larger than river cruising ships, as they don't have to navigate small waterways.
So which style of cruising is better?
Sarah reckons both are equally as good: "It depends on what you want to get from your cruise. I personally enjoy river cruising, as there's always something to see on the rivers during the day, and there's the city lights in the evening. I also love that some cruise lines now have overnight stays so you can enjoy the nightlife and really immerse yourself in the destination. On the other hand, ocean cruising can give more options and itineraries to consider as well as longer and shorter length cruises."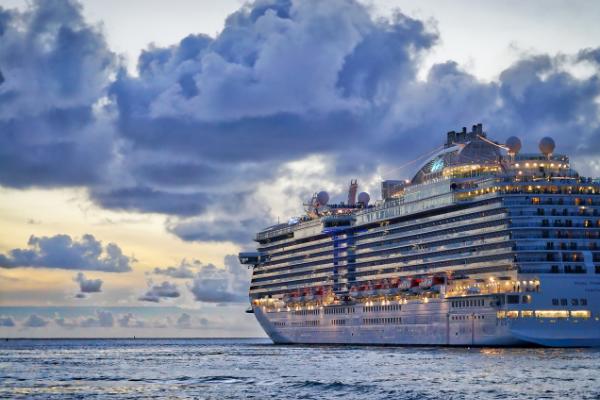 Where should you go on a cruise?
When deciding where to cruise, why not taek a look at where other Kiwis are heading. According to research done by the Cruise Lines International Association (CLIA), the majority of us Kiwis tend to cruise closer to home: to Australia, through New Zealand and the South Pacific. For those who fly and then cruise, Europe and the Mediterranean are the most popular longhaul destinations.
It really depends on the experience you want to have. If you're all about that island life, head for the South Pacific so you can soak up the sunshine and indulge in the tropical atmosphere of places like Vanuatu, New Caledonia, Tonga or Samoa. If it's history and culture you're after, you might want to head further afield to Europe for a cruise that takes you to some of the region's most fascinating capitals. Ultimately, the choice is yours!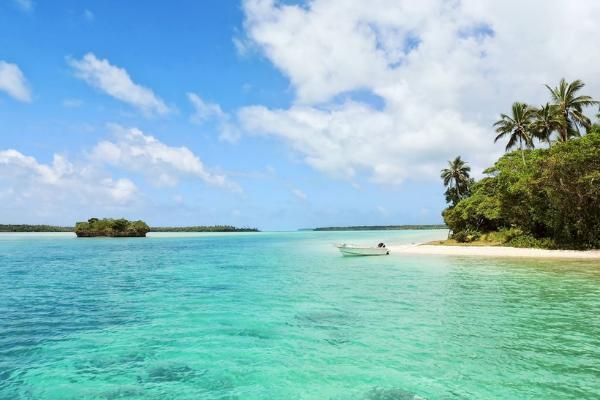 Things to consider before booking a cruise
1. Budget: If you're planning to cruise around Europe, you'll need to factor in the cost of flights on top of your cruise holiday. If you're working to a tighter budget, consider cruising closer to home so you can embark and disembark in New Zealand with no need for international airfares.
2. Itinerary: How long do you want to cruise for and how many sea days are there? Cruise itineraries include days at destinations and days at sea (where you're just sailing and don't stop off anywhere). Sea days are by no means boring – they're a chance to take advantage of the great dining and entertainment options onboard and make new friends – but it's something to consider.
3. Inclusions: Some cruises offer drinks packages and other inclusions, so consider what you'd take advantage of when travelling when choosing your cruise provider. Lynley's top tip is if you're after all those inclusions to opt for a river cruise: "River cruising tends to have more inclusions such as day trips and drinks with meals," she says.
4. Do your homework: Don't just hop on the first cruise you see. Research a number of options and get a feel for what would suit you best.
5. Determine your travel style: Sarah points out that "it isn't only about the destination but also about getting you on the right cruise line for your travel style. If you want a luxury cruise line with no children, there is a cruise line for that. If you want a fun-filled, action-packed, family holiday with a huge variety of activities, there is a cruise line for that too." How do you know if the cruise you're looking it will fit your travel style? That's where the next pointer comes in …
6. Talk to a travel agent: Finally, talk to an expert Travel Professional and get their advice. Agents like Lynley and Sarah know exactly what cruising is like and send people on cruising holidays all year round, so they can help you pick out exactly the sort of cruise that will match your requirements. "It's our role to make sure you come away having had the best cruise ever, but that you are booked on what you think you are as well," says Sarah.
The World Travellers team are experts at selecting a cruise that will meet your expectations and requirements. We know because, like Lynley and Sarah, we go on these trips ourselves, so we can give you first-hand recommendations based on our personal experiences. Get in touch with your nearest World Travellers store today to find out more about your cruising options.