Have you ever used te reo Maori to get yourself out of a sticky situation abroad? Jeremy Matthews' linguistic talents came in handy during a trip to Giza. This South Island-born adventure junkie is a travel specialist at World Travellers Motueka. Find out where his top spots are in the Abel Tasman, why coastal Kenya should be on your bucket list, what his wife and binoculars share in common, and how Te Awamutu helped him get out of an overnight stay in an Egyptian prison.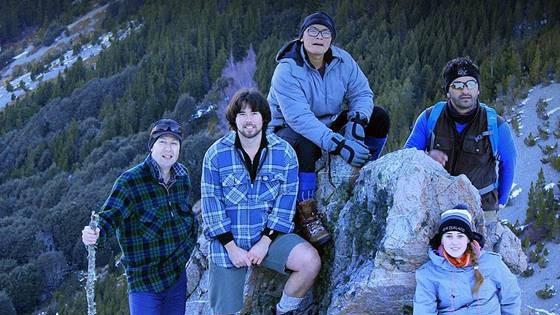 The beginning of a career in travel
Jeremy started his career as a travel agent in 1991, after spending several years working and travelling overseas. He's managed to organise some memorable trips for his clients, a recent one being a cycle trip in Vietnam followed by a stopover and cycle trip in Istanbul and another cycle trip to Morocco.
If you're getting a sneaky suspicion that Jeremy has a penchant for the outdoors you'd be spot on. Aside from travel, his list of hobbies and interests includes everything from kayaking and swimming to sailing, tramping, walking and biking. This might have something to do with growing up in the Abel Tasman region of New Zealand. If you're ever in the area, Jeremy knows the perfect place to take you: "into the Abel Tasman National Park on a kayak or a walk to the beautiful native bush at the source of the Riuwaka River which flows out of a two metre wide hole in the bottom of the Takaka Hill. The river then flows to the sea about 8 kms away."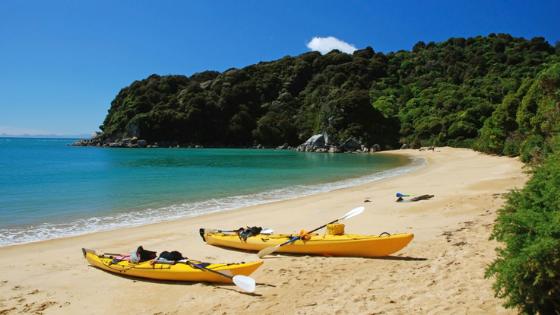 "It's a beautiful place," he says "cold water even in the summer but beeeeeautiful! You can kayak on the Motueka River, climb Mt Arthur or Mt Owen, or go to beautiful Golden Bay. You would need a month to see what's on offer here."
Overseas adventures
"Kenya is a destination I know pretty well having spent a month there. Coastal Kenya is a paradise. You've got beautiful beaches and the Indian Ocean, beautiful people, interesting history and wildlife. Lamu Island is my favourite place in the world - go and look it up!"
Jeremy's had his fair share of interesting encounters while travelling abroad. The most memorable one for him was in Egypt when he got up at 5am to watch the sunrise from the top of the Cheops Pyramid in Giza.
"It was a bit of a grunt getting to the top as the blocks making up the pyramid are about 1.5 metres high and off-set, so it was like climbing a giant's staircase. I got to the top and saw the most brilliant sunrise over the desert – it felt like I was on a flying carpet!"
"Coming back down was a bit of a mission. The pyramid angles at 52 degrees but you have to climb down the blocks. One slip and if you start falling you'd end up getting really badly hurt and probably be killed. So, after a careful down-climb lasting about 30 minutes, I arrived panting at the bottom and was just recovering my composure when an armed Egyptian guard appeared before me. He'd watched me climb down and pointed to a sign saying "Climbing of the Pyramid strictly forbidden" in several languages! He then held out his hand wanting to take some money off me,otherwise I was going to the Police Station for a free night's accommodation and some delicious bread and water."
"I shrugged my shoulders and spread my arms (like a Frenchman does) and started spouting all the Māori place-names I knew. He did know a few languages this guy and he tried them all on me, but I wasn't budging. I "Te Awamutu-ed" and "Whakatane-ed" my way to victory!"
"There's a lesson for you all: learn your Māori place-names in case you get into a tight corner in a foreign country."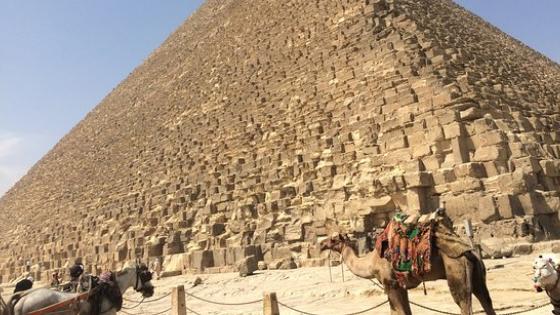 You've probably already gleaned that Jeremy's the type of traveller to get out there and take risks. We wonder what his wife thinks about all this; aside from binoculars, he reckons she's the one thing he'd never travel without. We're assuming she wasn't with him on his trip to Egypt, or she may have had something to say about his lucky brush with the Egyptian prison system.
A or B?
Five star hotel or treehouse?
Treehouse.
Cruise or road trip?
Arrrrrggghhh, don't make me choose!
Adventure or relaxation?
Adventure every time.
Beach or mountain?
Beach at the bottom of a mountain – like the Abel Tasman!
Carry-on only or extra checked bags?
I'm a tooth-brush and pair-of-undies man.
Street food or fine dining?
Street food most of the time but a little fine dining on special occasion is a treat.
City lights or countryside delights?
Country delights!
Jeremy's number one travel tip
"Get a good travel agent who cares deeply about how your travel experience will turn out."
---
You heard him!
Find your nearest World Travellers store
and come in for a chat with one of our agents. We'll treat you as friends, not a business transaction, and we're with you every step of the way to make sure you have the trip of a lifetime. Come and experience the world differently with us.