Nicole Knapp from World Travellers Christchurch City is possibly the most organised traveller we know, firmly believes that less is more, and never travels without her noise-cancelling headphones. She shares some travel tips for the United States and Japan and lets us in on her love for Crossfit.
From the United States to New Zealand
Nicole hails from Binghamton, a little town in upstate New York about 3.5hrs northwest of New York City, on the border with Pennsylvania. After graduating from university she decided to travel and see the world, so got herself a year-long visa to New Zealand.
The original plan was to stay here for a year, but she's now been here for thirteen. We think it's safe to say that while her American accent lingers, she's very much at home here in the Land of the Long White Cloud.
Becoming a travel agent
When Nicole was a kid her sister-in-law told her "you don't want to become a travel agent!" Well, here we are. When she first moved in New Zealand she worked in bike shops. Working in retail made her realise she was a proficient seller and after dabbling in a few things she eventually jumped on Seek and found an ad for a travel agency. After submitting a resume, the agency emailed her back saying she'd got the job. That was back in 2009. Ten years later, she's the Manager of Retail and Development at our Christchurch City store. You could say that it was meant to be.
Travelling in the United States
While she now calls New Zealand home, Nicole still returns to the states to visit family at least once a year, so she has plenty of travel tips for those looking to head to America.
"I do recommend a lot of people to visit the northeast of the US, particularly Vermont, New Hampshire, Maine, and the New England area. My half brother lives in Vermont and I spend a lot of time there when I go back to visit family. It's great for hiking, skiing and kayaking."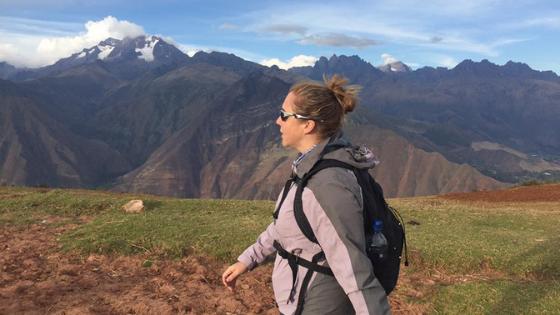 A wide array of expertise
Nicole has travelled widely – through the states, to South America, Japan, France and Australia – and has knowledge on an array of destinations. However, she is quick to point out that places change all the time. Travelling extensively to a destination might make you an expert for a time, but because things change it's not possible to be an expert in everything.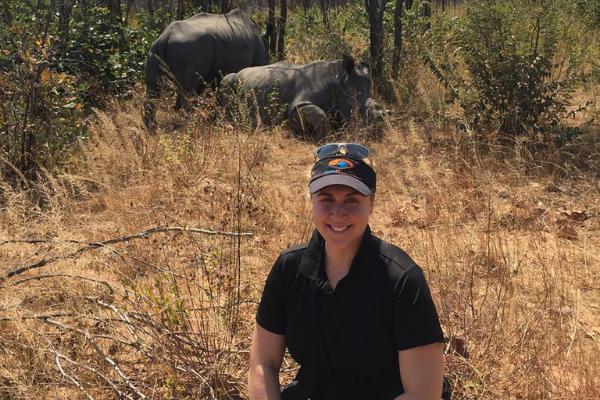 "I've spent a lot of time in the states so I do feel I've got a bit of a leg up on people with that,"she says. "I went to Peru a couple of years ago and I definitely feel I'm able to give some really good insights to people on this place. Six years ago I would've said I'm an expert on Tropical North Queensland. I'm a bit of an expert on Japan as I went there in November, but I didn't see all of the country."
All of our World Travellers agents make it their mission to travel as often as possible, so that they can give first-hand, personal recommendations to their customers. On top of this, our agents like Nicole know the industry inside and out and are up-to-date with the latest changes and trends that are happening. In a nutshell, you can be confident that they know what they're talking about!
Top travel tips for Japan
Nicole is a big believer in getting away from the tourist trails and discovering places that most people don't get to see. A memorable experience from her Japan travels was a visit to Asuke.
"We went to Toyota, the town where the Toyota factory is. The town itself is a pretty standard town. The Toyota factory was really interesting, and I'm not even that big of a car person. Then we visited a village 30-40mins out of Toyota that transported you back to Japan from 200-300 years ago. It was the cutest town with cobbled streets, a little river and a gorgeous bridge. They had a festival on at the time and the red colours were really beautiful on the trees. We walked through the streets and took photos of the autumn colours. You didn't even feel like you were in the same place."
Nicole suggests that instead of fixating on the big name places it's worthwhile getting out and exploring some of the smaller places off the beaten track.
But her number one travel tip is that less is more. "Don't try to do too much in too little time. Less can be more." Haven't we all been in a situation where we try to do everything we can in the time we have? It's easy to get sucked into the cycle of ticking things off the bucket list, but often slowing the pace down and taking time to really get to the heart of a place you're visiting will be more worthwhile.
An organised traveller
Everyone travels differently. There are those of us who throw a few things in a bag and are good to go. Others who, despite being regular travellers, leave everything till the last minute. Nicole describes herself as "super organised and pedantic."
She's so organised, she couldn't even think of a disastrous travel story to share with us. Due to her meticulous planning skills (which clearly help her plan incredible trips for her clients), she's thus far managed to avoid any sort of terrible incident. But wait ... there might be something ... "I booked myself to fly into the wrong city for a trip and I found out the day before I left. The worst thing that ever happened was that I got delayed for five days coming home from the states one time."
Don't travel without ...
Noise-cancelling headphones. These are one thing Nicole always carries with her – and not only on planes and in the airport, but even when she's out and about!
"We did a self-powered cycle trip where we had to carry all of our own stuff on our bikes and I took them with me," she recalls. "Having noise-cancelling headphones means you can control your environment no matter where you are." It's a great tip for sure, so take note world travellers.
It's all about balance
You could say that travel is life for most of our consultants, as they live and breathe it. But just like Jeremy Matthews' love for exploring NZ's outdoors, or Natasha Chapman's love of cafe culture, Nicole's life isn't all travel. When she's not busy planning trips for her customers, you'll probably find her in the gym.
"I'm a really avid and dedicated crossfitter. My gym people are sort of like my family, as I don't have family down here. It's a really strong community of like-minded people with similar values and outlooks on life who want to be fit and healthy."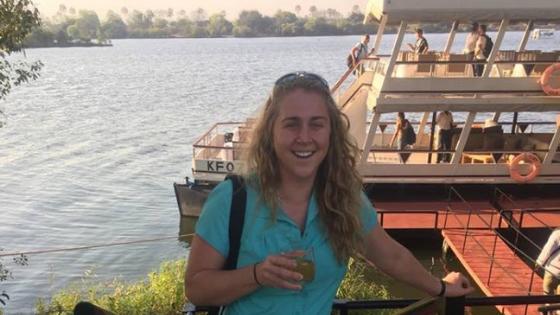 A or B?
5 star hotel or treehouse?
Can I choose a 5 star treehouse?
Cruise or road trip?
Definitely a road trip.
Adventure or relaxation?
It would have to be adventure for me.
Beach or mountain?
Mountain.
Carry-on only or extra checked bags?
Much to my husband's dismay, extra checked bags.
Street food or fine dining?
I'm not a big street food person and I'm not a fine dining person. If you had to push me one way or the other and I wasn't paying for it absolutely fine dining.
City lights or countryside delights?
Probably countryside.
If, like Nicole, you're the type of traveller who prioritises quality over quantity, our agents are experts at organising trips that truly immerse you in your destination and provide a once-in-a-lifetime experience. So find your nearest store and pop in for a chat – we're very friendly.