Wanting a horse riding safari in Botswana or fishing off the coast of Vulankulos Mozambique? Christchurch travel consultant Sharon Hall can help you with that! This lady hails from Dunedin in the South Island and brings a wealth of experience from a range of different industries to her work as a travel agent. We chatted to Sharon about her recent trip to Ireland, her love of art and gardening, and planning out-of-the-ordinary experiences for clients.
Sharon's been living in Christchurch for the past 15-16 years, but she still considers Dunedin home. She recommends that visitors to the area make their way around the Otago Peninsula, stopping off at Larnach Castle, the Royal Albatross Centre and Penguin Place. "Drive down the low road and back over the high road into the city for a coffee or wine overlooking St Clair beach," she suggests.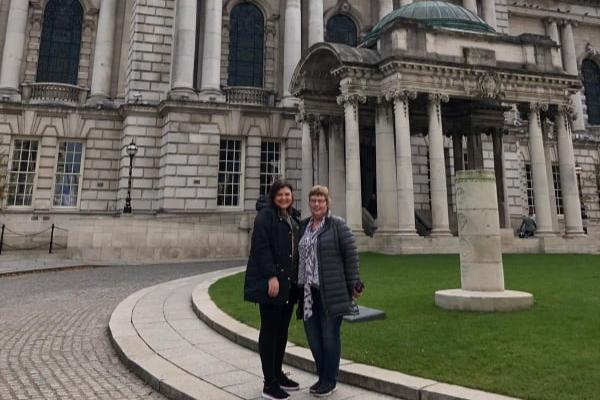 Work brought her to the Garden City and it seems to be a perfect place for Sharon, who is an avid gardener. "I've got quite a big garden so that's where you'll find me most weekends," she says.
"After doing two big OEs, the opportunity came along to work in travel, so I made that move and am so glad I did."
"My first job was in the tax department actually, so I have endured the mundane! I've also worked in hotel reception, car rentals, a vehicle service garage, on the family farm and in a bank. So I've had quite a variety of jobs to fund my travels!"
Her experience in the hotel industry is particularly valuable in her current line of work. "That job gave me such a great sense of customer service. I'm very particular when I book rooms for people. My pet hate is shower over bath, as it's dangerous for older clients."
Sharon's top travel tips
In terms of her specialty destinations, Sharon's visited Melbourne many times so knows the city pretty well. Her top recommendations? Shop and Eat at Brunswick, and attend the Yarra Valley Grape Grazing Festival. This two-day festival is "a really neat couple of days on the weekend" that combines wine and food from the region's top wineries and restaurants.
Sharon's also familiarised herself with the Emerald Isle after recently travelling there. It's an ideal destination for this countryside lover.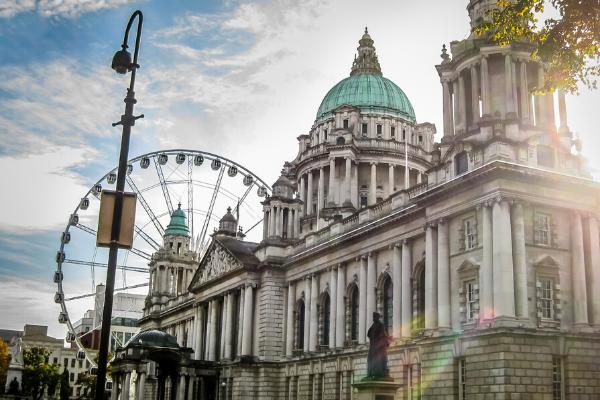 "When renting a car, I like to get out into the countryside. I'm more of a land-based girl - I'm not great on boats or large cities. I love little villages, stone walls with donkeys peering over, ruined castles and country style pubs. That's why I enjoyed Ireland so much. Belfast is only three hundred thousand people - a small city. Kilkenny is absolutely beautiful. It's got really (for us) old buildings and lots of beautiful colourful hanging baskets. I suggest you avoid the weekends as popular for hens and stag nights. The Irish are terrific, hilarious people and do know how to enjoy the craic."
For travel advice, Sharon has a very clear number one tip: "Lavender oil on my legs. I put it on several hours before I fly and it helps with swelling."
Have you had any embarrassing, funny or disastrous moments on your travels?
"Many, but one story that springs to mind is taking the bus from central New Orleans back to my hostel. I missed my stop so the driver just told me to get off, cross the road and wait at the bus stop for the next bus back. As I got off the bus, so did a local guy who seemed to be following me. It was getting dark by then. Turned out he got off to make sure I was OK as it was a very rough neighbourhood for a white girl. He stayed with me for ages, until I was safely on my bus. Awesome guy!"
What does your bucket list look like?
"Well, I have ticked off African Overland – Kenya to Cape Town – best nine weeks of my life!"
"India has risen to the top of my list. I think it's the colour, the people, the whole history of India. You see all the pictures and it looks amazing – the Taj Mahal, the Ganges, all of those experiences. It's such a big continent. I always think 'next time' but haven't managed to get there yet. I would go on an organised group tour in order to make the most of it and include a lot more that's just not possible independently."
What's the most interesting trip you've organised for a customer?
"Horse riding Safaris in Botswana. I actually arranged two in the same year with different companies."
"With no local representation here to book through at the time, I was a bit nervous organising large payments to offshore bank accounts. But it ended up being all good. One of the customers, a lady and her daughter, were both really experienced horse riders and were the only two on the tour. Thought that was a bit of a shame, but it turned out they were treated like princesses and absolutely loved it. Mum fell off galloping with a herd of zebra and did break a bone, but that didn't stop her!"
So are these out-of-the-box requests hard to organise? "They can be a bit tricky, but that's the challenge I enjoy," says Sharon.
"Generally speaking with the out-of-the-ordinary requests the travellers have done their research, know what they want, and come to me to make it happen. It's like putting together a puzzle. It's actually harder when customers just say 'I need a holiday'! A blank canvas is a lot of ground to cover."
A or B?
5 star hotel or treehouse? Treehouse. I stayed in a treehouse in an orange grove in Turkey near Olympus. There are all these amazing tree houses there.
Cruise or road trip? Road trip.
Adventure or relaxation? Adventure.
Beach or mountain? Mountain.
Carry-on only or extra checked bags? Carry-on only.
Street food or fine dining? Depends on who's paying!
City lights or countryside delights? Countryside delights.
---
Ready to plan your next adventure? Sharon - and the rest of our experienced travel consultants - are here to helpyou plan a trip you'll remember for years to come. Find your nearest store now.