Mairead Burke hails from County Mayo in Ireland but has called Northland home for the past five and a half years. She talks to us about why she loves her job at World Travellers Kerikeri, gives us some great tips for travelling in Ireland and tells us how to make the most out of a trip away.
You'll notice as soon as you start talking to Mairead that she's from Ireland – she may have lived in New Zealand for a number of years now, but her accent's definitely stuck with her.
"I was born and bred in County Mayo in the west of Ireland. My home town is a small village and there's not a lot there – there's a pub and a church! One of the most common things to do nearby is the Wild Atlantic Way, which is really popular at the moment. Galway City is about an hour away, and Croagh Patrick is also nearby."
Mairead's top tips for visiting Ireland
"Ireland's so small you can drive from one coast to the other in a few hours, which makes it easy to get around. The people are super friendly, and there's good food and good craic. Ireland is so similar to New Zealand. It's so easy to get from A to B. I would advise travellers to hire a car, and make sure you stay in some bed and breakfasts because they're more personable. That's where you'll meet the true Irish - all sorts of hosts and characters who'll invite you into their homes. If you stay at a big hotel you're going to have people from all over the world working there, whereas for someone at a B&B it's their livelihood and their passion, so it makes a lot more of an interesting experience. You get to really see the true Ireland."
"Stay in some bed and breakfasts because they're more personable. You get to really see the true Ireland."
Mairead does note that you have to have "a little bit of get up and go" to plan your own road trip through the country, but that it's easy to plan everything out before you go by booking your B&B accommodation in advance.
The road to becoming a travel consultant
Perhaps it's the Irish blood in her, but Mairead is quite the storyteller, and the tale of how she ended up in Northland working for World Travellers is one that deserves telling! But first, we need to go back to a time when the world of being a travel consultant was still a little way off.
Before coming to New Zealand Mairead worked as a child and family therapist for about eight years, which did involve some travel. She spent a year exploring Australia during her early twenties before heading back to Ireland. She returned to the Antipodes years later on a working holiday visa - this time to see New Zealand. Of course, as with so many visitors to our beautiful country, she stayed on. "I travelled the whole country and came to Northland in July 2014. I moved to Paihia and worked at a travel desk there at a backpackers."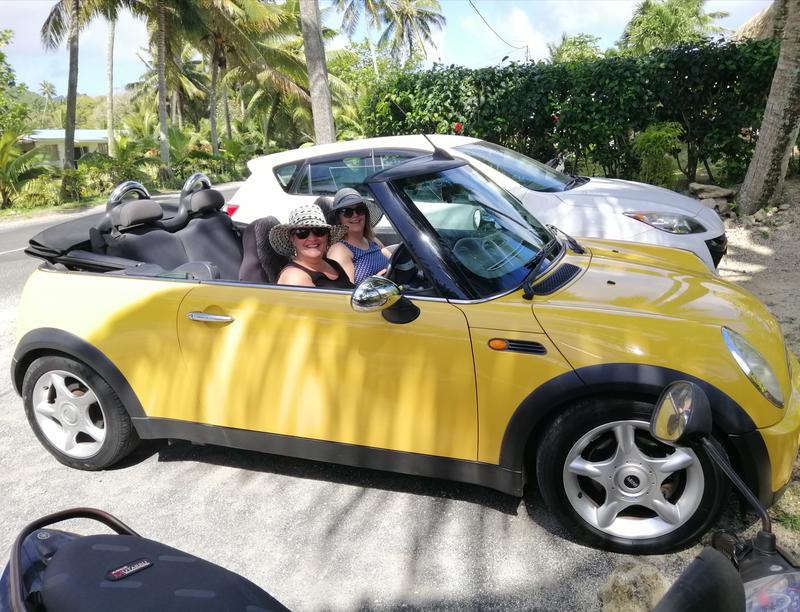 The life of a travel consultant wasn't something she chose, but instead something that just happened - "I just fell into becoming a travel consultant," she says. "I didn't find it – it found me." The beginning of Mairead's journey to becoming a travel consultant began - quite literally - on the road.
"While I was working in Paihia, I was walking down the road one day with my headphones in, singing along to myself. A car came along tooting at me, and the person inside was waving frantically. I waved back and kept going. They tooted again. I thought, 'who is that person and what's going on?' It turned out I had some money in my pocket that had fallen onto the road! This lady had picked it up and came running after me. She was on the phone when she gave me back the money so just dropped it off, but I got her number plate and later on emailed her to say thank you."
"A few weeks later, I decided I was going to travel home to Ireland. I went online and saw all these different deals. I thought this is too much hassle - I'm going to ring a travel agent. And who picked up the phone but the girl who had found my money? So I came to Kerikeri to pick up my tickets. We were chit-chatting and she asked where I work and she said actually we're hiring at the moment - we're looking for a travel consultant. So I phoned up the head office and they arranged an interview and I got the job."
Mairead's been working as a travel consultant ever since.
The World Travellers Kerikeri difference
Mairead loves working for World Travellers Kerikeri because it's very client-focused.
"I like the small town, I like the small store. It's personable. Here we know our clients. We've got big windows and people walk by and just wave in - you could spend half a day waving out the window! It's a small town and you get to know people."
"One thing with working here as well is that in other places people would come in and say "I just want to do a P&O cruise and come home". Often our customers here want to do "a cruise" and you can explore different options and find the best one for them." It's more of a tailored, bespoke way of operating that sees Mairead and her colleagues at World Travellers Kerikeri sending people on trips that are truly unique, rather than just packaging them up a holiday that everybody else is having.
Beyond the world of travel
When she's not organising trips for clients, Mairead has a pretty extensive range of interests that keep her busy. "I like a good glass of wine. I love adventures. I love jumping in the car on a Saturday morning and just winding up somewhere, whether it's a hike or going fishing, sailing, horse riding or kayaking. I also like socialising, reading, music, concerts and cinema."
World Travellers Kerikeri owner Celia Honiss sponsors Riding for the Disabled (RDA), which Mairead has gotten involved with since joining the team nearly two years ago. "Through work I do some volunteer work at RDA on Tuesday mornings for four hours. This involves getting the horses ready, leading them around the arena and working with the kids out there." It's a nice connection to her old job as a child and family therapist, where she'd work with kids from disadvantaged backgrounds, so she says she's kept her foot in the door despite changing careers.
Mairead's travel tips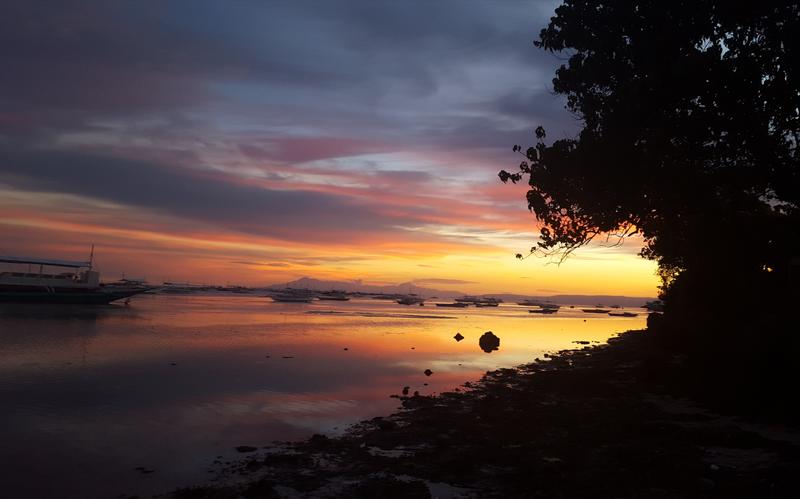 We asked her for one, but she had so many good tips we're going to list them all:
Get off the beaten track: "I'm all about getting off the beaten track", Mairead says. "I like things that are a little bit different to the norm."
Time is important: "Leave yourself enough time to expect the unexpected. With travel, things don't always go 100% according to plan. There could be delays and hiccups along the way. Travel with an open mind."
Have a backup form of payment: "Particularly if you'll be travelling alone, always have a second form of payment. If you're travelling through Europe and you get pick-pocketed in Barcelona and you're left with no money, the last thing you want to do is make a call to somebody across the world. It's always good to have a backup plan whether it's a cash passport, credit card or second bank account with a different bank."
People make a place: "I love to have a laugh and I love people," says Mairead. "There are some wacky and wonderful characters around. People really do make a place."
And when it comes to the one thing she can't travel without? Many people would say their phone, or a travel adaptor, but for Mairead it's a sense of adventure. Just as essential in our opinion!
An embarrassing moment
All of our consultants were rookie travellers upon a time, but they've learned from their mistakes and now like to share their knowledge and experiences with others. Anyone who's travelled will know that sometimes embarrassing mistakes happen when navigating foreign languages. When Mairead was just starting out in the travel industry and offered her first famil trip it was an exciting time, but an experience that she'll probably never live down!
"As an agent we get invitations by different tourism operators to join them on their famils. So one came around from Fiji Tourism for a famil for a week on the Coral Coast. I read the email and thought it sounded great. The email asked me to fill in a form and once it's been processed they'd get back to me, Vinaka. I replied 'Hi Vinaka, thank you so much for your email.' These emails went back and forwards for weeks. When my colleague returned to the office I was so excited I told her 'I'm going to Fiji, I've been emailing this girl called Vinaka', and the look on her face said everything."
"I showed her the emails, and she said 'you know that vinaka is the Fijian word for thank you?' The person I'd been emailing was actually called Cameron. His name was not Vinaka! When I realised he was actually hosting the famil I was about to go on I had to email him."
Cameron and his team had had a good laugh at Mairead's innocent mistake, and she ended up telling everyone on the famil trip the story of how she'd mixed up his name. It was a good lesson in being able to laugh at yourself – and also that it pays to learn a few phrases of the local lingo even before you depart! Just because we travel (and help our customers to travel) all the time, it doesn't mean we're perfect.
What's the most interesting  trip you've organised for a customer?
"I think everybody no matter where they're from should experience a white Christmas," says Mairead. So she had a great time organising a trip to Lapland for a family of five with kids aged 14, 15 and 16. "They loved it – it was the trip of a lifetime. They got to ride snowmobiles, ride with the huskies, stay in the ice hotel, and went to see Santa."
A or B?
5 star hotel or treehouse? Treehouse
Cruise or road trip? Road trip
Adventure or relaxation? Adventure
Beach or mountain? Beach
Carry-on only or extra checked bags? Carry-on only
Street food or fine dining? Street food
City lights or countryside delights? Countryside delights
---
Our travel consultants have plenty of stories and experience to share with you. Find your local World Travellers office today to start planning your trip of a lifetime!