For World Travellers broker Teryl Tumai, travel runs in the blood. She talks to us about why slow travel is her preference, what it was like growing up in the South Pacific, and a particular travel disaster that will make you never, ever leave the airport when your flight is delayed.
A travelling family
It's surprising to hear Teryl say that being a travel agent was the last thing she thought she'd do. When you talk to her about her parents, her childhood and her schooling, everything seems to point towards her current career path. However, while she always knew she'd work in travel, being a travel agent wasn't something she thought of.
Growing up, Teryl's family moved around a lot for her dad's work. Born in Fiji to a Samoan/German/Solomon/English mum and a dad from Niue, she bounced around the South Pacific. "My family has always travelled. Because of my dad's job we would always move. He's a doctor but he had various roles and was moved a lot. My mum had worked in travel as well – used to be a flight attendant. My grandfather also used to be an engineer for Pan-American Airlines." You could say that travel flows quite strongly through Teryl's veins.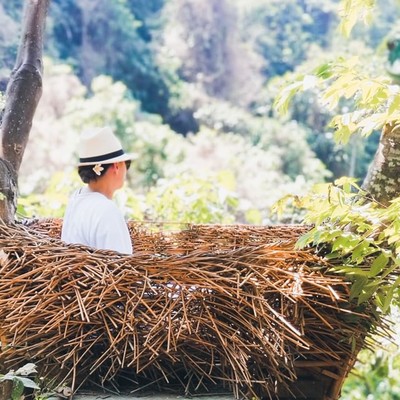 "I was born in Fiji so we spent some years living there. Then we moved to Niue, lived in Australia, and then bounced around the islands of the South Pacific. I was about nine or 10 when I got to New Zealand and I'd been to six different schools by the time I got to intermediate."
"I was about nine or 10 when I got to New Zealand and I'd been to six different schools by the time I got to intermediate."
At university, Teryl studied tourism and marketing management, then went and did her OE in the states. "When I came back I wanted to go to Canada but needed a job and some money so I got a job as a travel agent." Since then she's had two kids and ran into a friend who was brokering for the World Travellers Fuzion Travel office in Mount Eden, Auckland. She's now been with them for three years.
Now, Teryl works as a Fuzion Travel consultant from her home in Auckland, where she's lived now for thirty years. "I come into the office on Mondays and work from home rest of the time." The flexibility of the job means she can drop her kids off and pick them up from school each day, remaining a full-time mum while still doing what she loves.
South Pacific expert
Because she spent her childhood living in the South Pacific and has visited the islands many times, it's safe to say Teryl knows this part of the world pretty well. Of all its destinations, Fiji is probably the one she knows the best. "There's quite a lot to Fiji and it's quite diverse. There's lots there for all kinds of people, and I've travelled Fiji all different ways." It also means that when customers come to Teryl with some tricky itineraries she can help them navigate them with ease.
"I had this guy email me who lived in Australia. He had given me a list dates and everything of when he flew into New Zealand. From there he wanted to go to Niue and learn how to dive for a week, come back, visit Samoa, Tonga, Fiji and the Cooks. He wanted all of that planned out from New Zealand and then wanted to fly back to Australia. Because there aren't direct flights between some of those islands there were a lot of connections." The logistics of this trip might have thrown a less knowledgeable consultant, but Teryl had it sorted!
Teryl's travel blogging side hustle
On top of being a full-time mum and part-time travel broker, Teryl also writes her own travel blog, Teryl Travels. "When I'm travelling I always have another trip in my head" she says, "so I think blogging is a way of cleaning out those thoughts and putting on paper a commitment to that trip."
On her blog, Teryl writes about slow travel – a style of travel that involves (unsurprisingly) slowing things down. Instead of rushing to tick things off the bucket list, slow travel is more immersive and lets you spend more time in a place to really get to know it. For Teryl, it's not just a trend; it's how she's always travelled. "I didn't even know it was a type or a style - that's just how I've always preferred to travel," she says. "I didn't do the backpacker trip in Europe - the Contiki or Busabout in my late teens/early twenties - I just knew that was not my jam. I just naturally prefer to spend as much time in one place doing everything I can."
"I didn't do the backpacker trip in Europe - the Contiki or Busabout in my late teens/early twenties - I just knew that was not my jam. I just naturally prefer to spend as much time in one place doing everything I can."
On "slow travel" in Italy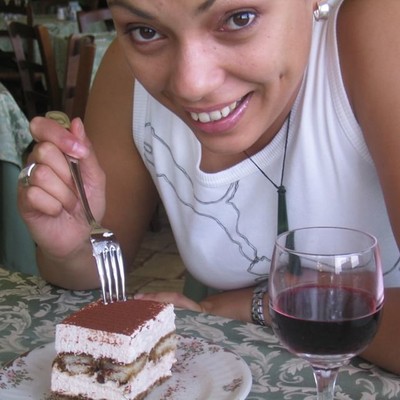 An example of Teryl's style of travel was a recent trip to Italy with her sister where they spent two and half weeks exploring just that country. For Teryl, the appeal of travelling slowly through Italy was "being able to go into the market and getting local food and then cooking it yourself."
"I went with my sister and all we wanted to do was wander around the city. When we got tired we'd sit down and people watch, take photos. A lot of the other people in the group were running round trying to get into that museum, look at the church, go into that shop. We enjoyed those moments of being in a small Italian town drinking red wine and eating tiramisu. I'm just itching to be able to go and do that again."
She's looking forward to exposing her kids to the gift of slow travel, too. Next year she's planning a trip to Singapore and Borneo. Instead of a day or two stopping over, they'll spent 5-7 days in Singapore followed by a week in Borneo. "My kids are really huge animal fans so that's high on the agenda for next year," she says.
Eventually she'd love to travel to the Maldives and do a Paul Gauguin cruise through French Polynesia to visit all of the islands.
Teryl's travel tips
Teryl never travels without antibacterial wipes. These are handy for so many things, especially if you have children, and you never know when you'll need to wipe something away or freshen up.
Her top travel tip is to "just relax." "More people need to travel with an open mind and just take things as they come," she reckons. "I think some of the issues that we have to deal with can be avoided if people would just relax, take it easy and just go with the flow."
One travel tip that she offers based on her own personal experience is to never leave the airport even if your flight has been significantly delayed.
"My boyfriend (now husband) and I were going to Rarotonga for a wedding. We'd checked in but the flight was delayed so we left our bags and went to my boyfriend's family's place for a cup of tea to kill some time as they lived five minutes down the road."
"While we were there, we got a phone call from Air New Zealand asking where we were – they'd been paging us and our flight was boarding." Teryl and her boyfriend frantically returned to the airport but missed the flight – the plane had already taken off." But that wasn't the worst part!
"My boyfriend had arranged to pick up a diamond ring at duty free once we'd cleared customs and was going to propose once we got to Rarotonga. I obviously didn't know that!" Teryl was panicking, but her boyfriend was panicking more - "he was thinking there's this diamond ring at customs waiting for me – what's going to happen?" Eventually, the cat was out of the bag and he told Teryl about his plans.
They ended up flying to Rarotonga the next day and making it in time for the wedding they were meant to attend. Her boyfriend ended up proposing on the last day of the trip. Nine years later they're happily married, but Teryl's learnt her lesson: "Now if a flight's delayed I stay at the airport – I never leave!"
A or B?
5 star hotel or treehouse? How about a treehouse with 5 star amenities?
Cruise or road trip? Both depending on the destination.
Adventure or relaxation? Adventure.
Beach or mountain? Beach.
Carry-on only or extra checked bags? One checked.
Street food or fine dining? Street food.
City lights or countryside delights? Both.
---
If you're planning a trip to the South Pacific, you know who to call! Plus we've got consultants with a wide range of expertise (and plenty of stories) all over New Zealand. Just
find your nearest World Travellers store
and get in touch!