Fiona Chapman from the
World Travellers Wanaka
office has been a travel agent for 23 years and has a particular knack for organising bespoke travel experiences for her customers. This adventurous traveller loves what she does and we had a chat to her about her travel experiences, the place she grew up and her passion for health, fitness and food.
A farm girl at heart
Fiona grew up in Ikawai, a farming district between Kurow and Waimate. If you find yourself out that way and Fiona's around, there's a classic tour of her family's farm you'll need to do. "A tour of our farm that has been in the family for more than 100 years would be a must, followed by a hike up to the White Horse monument then lunch at the Harvest Bar and Kitchen."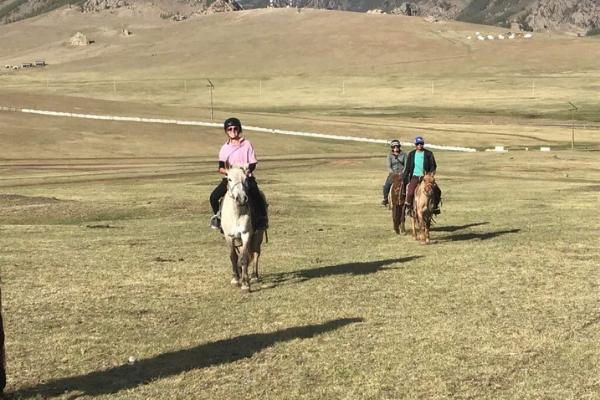 From backpacker to travel agent
Like many of our World Travellers agents, Fiona's journey to becoming a travel consultant began with extensive travel experiences of her own. Leaving New Zealand at 22 she backpacked through the UK for six months. Three and half years later she came home.
"I worked in Wales and the UK, and spent the summers travelling through western & eastern Europe and the Middle East, before returning to New Zealand via Asia."
Her passion for travel continues - she's now been a travel agent for over twenty years.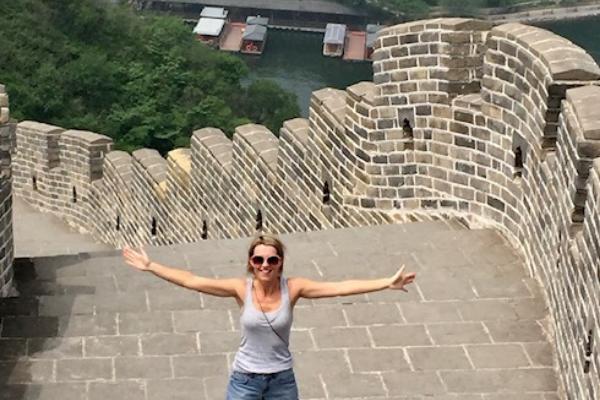 Fiona's travel advice
When you travel frequently, occasionally things do go pear-shaped. But it's all part of a learning experience that you can then share with other travellers.
"I've been caught out with my credit card being used fraudulently overseas, so I always tell people to ring their bank and tell them they are going away," Fiona says. "When you get home, put your card into a money machine (and check the balance) so the bank knows you have arrived home."
When she's on the road, Fiona always ensures she has her hydration sticks and mascara with her (a girl's gotta look her best!)
Another top tip is to make sure you pack some essentials in your carry-on bag: a toothbrush and toothpaste, deodorant, underwear, PJs, jandals and a change of clothes. Fiona ended up without her luggage in Beijing for five days but thanks to some forward planning she was still able to get out and explore the Great Wall of China - in her pyjama top no less, but at least she didn't have to buy new clothes! Luggage can sometimes get lost so it helps to be prepared.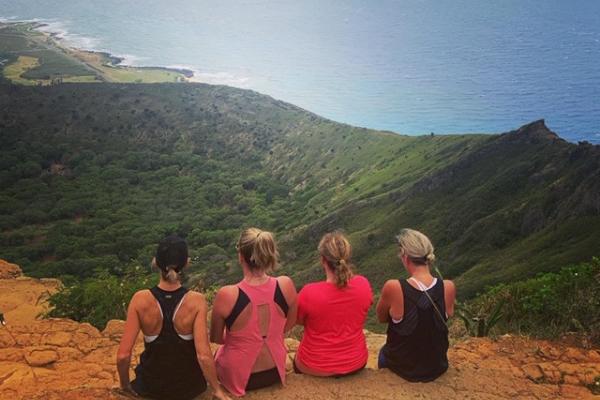 Crafting unique travel experiences by day ...
When you've been in the industry for as long as Fiona has, you're able to create some pretty unique experiences for your customers. Fiona managed to blow one of her long-term clients away when they celebrated a big anniversary in Raratonga, arranging flowers upon check-in at the airport, champagne when they sat down on the plane, and even a special mention from the pilot during the onboard welcome. "I also got them upgraded at their hotel, and a cake on their anniversary day," she remembers. "They were blown away!" From one end of the spectrum to another, she's also organised a private trip for a customer to visit the place where Adolf Hitler was born and died, with a driver in a Mercedes wearing a black suit and hat. So whatever kind of unique experience you're after on your holiday, Fiona can probably make it happen!
... and pursuing her health and wellness passion on the side
While Fiona lives and breathes travel, when she's not organising bespoke experiences for her clients, you'll find her indulging her other passion for health and wellness. "I have a side hustle - an online health and wellness business with Arbonne International. Health, fitness and food are my other passions."
This means she's a fan of an adventurous style of travel - but only if there's some relaxation at the end. A holiday is a holiday, after all!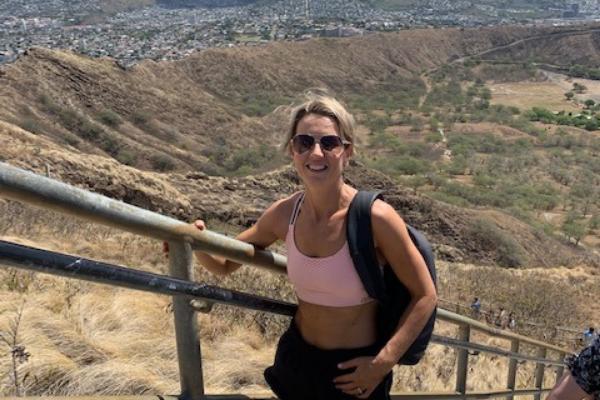 Fiona's most embarrassing travel story
Each time we interview one of our agents, we get them to tell us about a really embarrassing or disastrous travel story - because let's face it - we all have them! On a girls' trip to Sydney, Fiona accidentally left her passport in the seat pocket of the plane. "I didn't realise until I got to immigration! Then I had to find someone who could take me back to the plane, which wasn't easy as the doors had been closed for cleaning."
Make sure you triple check your belongings when you disembark!
---
Need to organise your next holiday abroad? Get in touch with Fiona, or locate your nearest World Travellers store or broker to get the planning started!