Do you hanker after a week or two on your very own yacht, with a personal skipper alternating between secret cove swimming, exploring tourist free beaches parks, and villages? Or how about topping off each day at your own private beach BBQ or in a quaint tavern at yet another picture-perfect village?
Fuzion Travel have discovered a very special skipper and yacht charter operator Patrick Carpenter from Tropic Sailing who can make that dream come true, whether you're an experienced old sea dog or simply a beach bum, culture vulture or foodie who yearns for a holiday of a lifetime with a real point of difference.
Specialising in Greece (Cyclades etc), Croatia, French Polynesia and New Zealand Tropic Sailing with its Kiwi connection in Patrick and scores of repeat clients is our most highly recommended charter operator.
However, don't just take our word for it. Listen to Fuzion Travel's Graeme Moore chat with skipper and Tropic Sailing owner Patrick Carpenter along with longtime repeat client Rachel as they get into a serious and not-so-serious discussion about the what, where and how of chartered skipper sailing.
Listen to skipper Patrick share his top sailing spots and secrets in the video below!
What is Tropic Sailing, how did it start, how long and how many areas/vessels do you have?
"Tropic Sailing offers skippered/guided sailing holidays in the Med and Pacific. We arrange everything right from choosing and sailing the vessel to suit each client group, organising and guiding island day trips through to which cocktail bar to enjoy the sunset from. Tropic Sailing is an evolution of my experience as a sailing skipper/tour guide past dating back to 2006. I originally learnt the basics skippering for the likes of Intrepid, but over time refined my product to suit a more comfort seeking clientele rather than the backpacker style market. Up until recently most people learnt about what I do by word of mouth so it is great to now have Fuzion Travel helping spread the word."
"Tropic Sailing is more of a 'boutique' operation and I pride myself on the personal experience I offer. We have a range of five to six vessels in every location to choose from however I rarely operate more than one or two boats side by side, which means as a guide I can still spend plenty of one-on-one time with every individual in the group."
Tropic Sailing is more of a 'boutique' operation and I pride myself on the personal experience I offer.
Where do you operate?
"My 'stomping ground' is the lesser known islands of the Cyclades in Greece. I know this island group intimately, and have sailed over 12 consecutive seasons in the area. Over time I've also broadened my horizons to sailing four other distinct island groups in Greece. I've also run many trips through the top cruising grounds in Croatia as well as the stunning archipelagos around Bora Bora in French Polynesia. New areas are opening for 2021 and beyond!"
What does a typical day entail?
"Every day is a little different, and depends if we are in a private cove, anchored off a pretty village or on the quay in the heart of a quaint island port. For some the day starts with an early morning swim either from the boat or a nearby beach. Others will find the first cafe open nearby and take care of daily business on the phone while watching the animated locals catching up before they head out to work. Some choose to lie in, and have a relaxing breakfast on board just soaking up the surroundings."
"There is always something going on. If we're sailing that day, we set out between 9 and 11. Sailing is a big part of the relaxing, it allows people to read, listen or just chat. Some just gaze at the water, there's a time stretching therapeutic value of being on the ocean for a few hours that's hard to explain. Some people take a little time on the helm, some seem to squeeze in endless amounts of napping, eventually everyone finds their happy place in some private corner of the boat. When we can we take a swim stop or break for exploring in the middle of the day. This may involve a walk to an old ruin, a snorkel on a wreck, a swim through a cave, a wander through an old mine, the list goes on. Some days we have a different range of transport organised on islands to take in the sights, sample some local hospitality and see the island from a different perspective."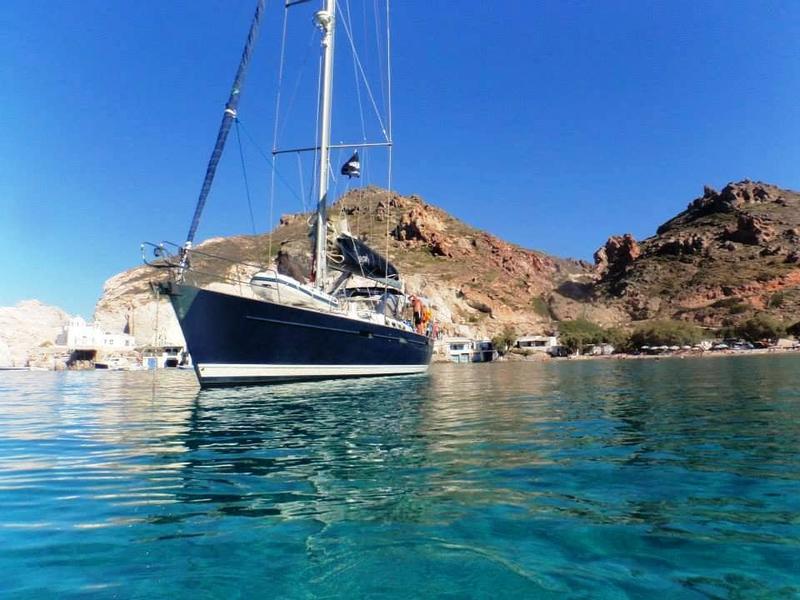 "Engineering every day is a fine balance between offering the best range of interesting discoveries and activities, but also making sure everyone has the right amount of time to relax and truly unwind. We try to arrive in ports by 4-5pm, and that's usually followed by a few refreshments before prepping for an evening out. If we're in port, we'll generally head out around 8pm for dinner and exploring in the local village, returning to the boat around 11. This daily routine varies if we are in our own little cove, where we'll prepare a fire and a BBQ on the beach for the evening. If we've chosen to dine aboard we swim until sunset while a meal is prepared. These private anchorages are great for stargazing, chatting and listening to some great music in the latter part of the evening."
What are the vessel options, layouts and what suits who the best? I understand vessels are the hardware and the skipper is the software - correct?
"That's accurate, and I think we've covered off the software element already. As for the hardware it is important to find the right boat for the group as everyone's idea of comfort is different. I initially ask a few questions of the group that give me a better understanding of what kind of boat they're after. Where actual sailing is less of a priority and space and comfort are at the fore I generally offer a few different catamaran options."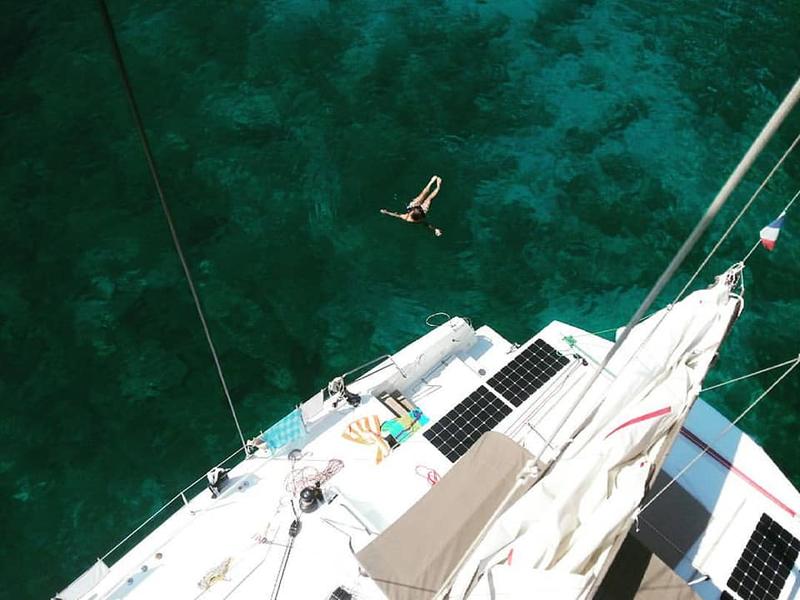 "Where groups are more sailing focused, or may have a smaller number I'll often suggest a larger monohull over the increasingly popular catamarans used in less distance oriented itineraries as they often present great value. I charter the vessels from operators I have a long association with and their boats are in top condition with excellent support. Most of the boats I work with are in the 40-60-foot range. The vast majority of boats have cabins with their own ensuites and offer modern amenities like electric gangways, air conditioning and a superior level of appointment. When choosing, I normally offer a group 2 or 3 different options so they can work out which price point fits their agreed budget."
What sort of costs are we looking at for a group or family?
"Ballpark average pricing is around NZD$2,000-2,500 per person per week. Most groups choose to do two weeks, and trips almost always run Saturday-Saturday. There are exceptions, where a group could sail for a little as NZD$1,000 per person per week, but that's on a more basic level of yacht and is dictated by the sailing area, group numbers and dates."
"At the other end of the spectrum there is more luxurious level cruising on fully crewed catamarans where around NZD$3,500-$4,000 per person per week is the going rate. Pricing includes all the operating expenses of the yacht, the yacht itself and the skipper guide."
"Extras are food, and provisioning any crew on board. Also, any on island touring expenses are extra - but very reasonable as we're often just splitting the cost of a car or two, or even just a few buses and taxis. Gratuities are totally at the discretion of the group, and are not compulsory. However, where we encounter great service the group generally leaves a little to show gratitude."
What is the most common age group and, when do they tend to travel?
"Guests generally consist of those who are in the 50-75 age range. Many are self-employed, semi or completely retired. Almost always it's a group of lifelong friends that travel together frequently, or a family group with extended family or grown children. Rarely are there younger children involved."
"Most book between 9-18 months in advance, and travel May to September to escape the NZ winter, and add another summer to their tally!"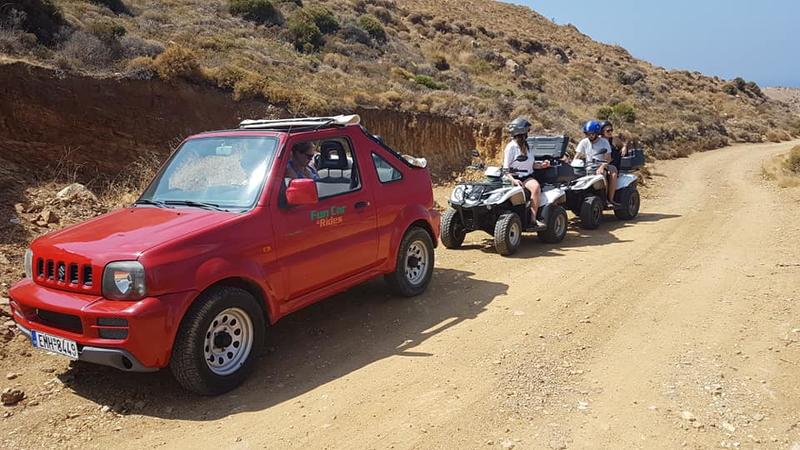 Why are your charters so popular, understand many dates in 2020 are full already?
"I'm very fortunate to have the 2020 season selling already! It's a combination of elbow grease combined with existing clientele rebooking after a trip with me in the past. I think the kiwi perspective and personal touch of meeting groups here at home before going over works well, that connection means a lot to people. I'm also very confident in what I offer now and that carries over into how I communicate it to prospective clients."
Any other things we need to know, other options, couples only, "tandem" bookings and new destinations etc?
"Where a group gets too big for one boat, or it may just be preferable - we can get a second (or more) boat/s organised to sail as a 'Tandem' booking. This also suits when the preferred dates for a group clash with an existing 'Primary' booking where I (Patrick) am already skippering another group."
"If you have multiple groups we can often dovetail one booking into another on the same vessel which offers benefits in opportunities for an enhanced itinerary. For instance, one group sails Athens to the islands and the other group returns the boat to Athens saving a lot of sailing time for both. The same goes for Croatia - say Split to Dubrovnik."
"I also have a few spaces for one or two couples to combine onto a 'cabin' charter type trip where they can't muster the numbers for a complete group booking themselves. It's a good option for those who are flexible on dates and destination and I think it's likely to develop into something more regularly available in the future."
"On the horizon are some exciting new destinations coming up in the Western Med (Italy & Balearics) as well as the Caribbean, and 2023 in the outer remote islands of French Polynesia."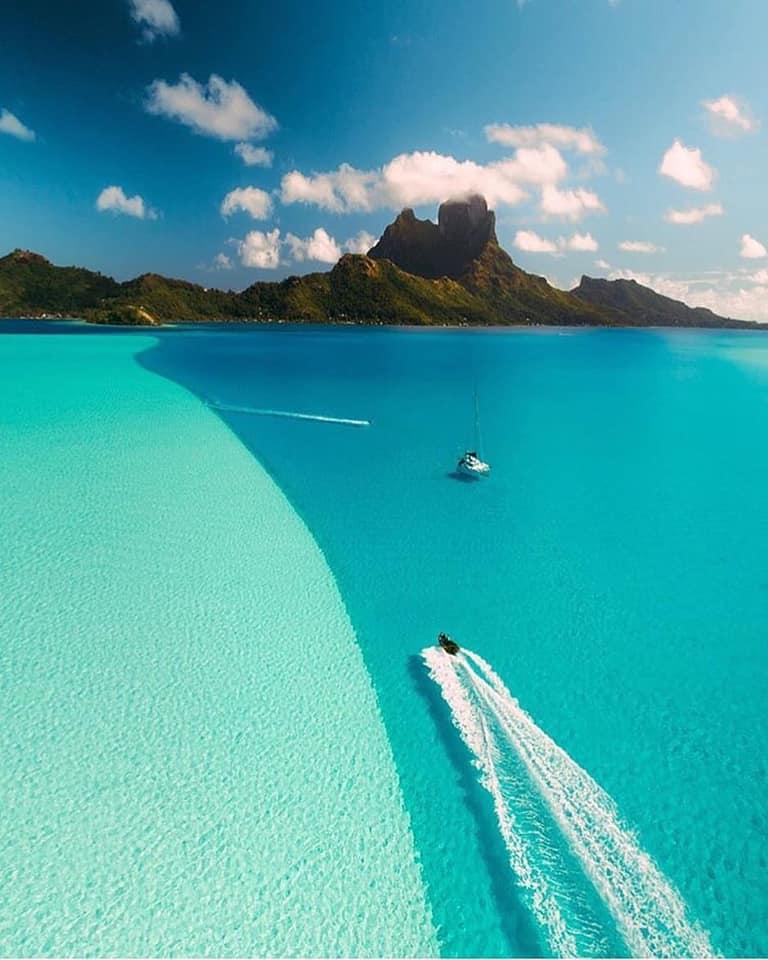 How does payment work?
"Fuzion Travel organise a 50% deposit to secure the boat, and that deposit is forwarded to the boat owner/agent. I provide a trip confirmation document outlining how to prepare, what to expect and where and when we meet.
The final trip payment is made six weeks before sailing and a final checklist email is sent to the clients. We meet, we sail and generally on conclusion work out where we're going next."
How can learn more and be fully reassured?
"Your Fuzion Travel consultant can arrange a direct conversation with me as I personally am the driving force behind any trip and will be the skipper/guide/co-ordinator from beginning to end."
"As I am back in New Zealand over the southern summer where practicable I can travel to meet any potential group personally to present the trip concept and work through detail to get a brief. When I'm away I can be available by video link. We then develop the brief over a week or so, working through options to a final solution that the group agrees on. Itineraries of course always remain flexible as we capitalise on wind and weather to enjoy the best of any given area we sail."
Lastly, I hear you have a challenging group - the Moore family - coming on board September for two weeks. How will you handle them?
"Like any of my crews - I quickly identify the ringleaders, and systematically crush them into subordination - thereby assuming absolute control. I find this a very successful technique to quell any sniff of mutinous behaviour. Everyone has a great laugh afterwards."
Thank you Patrick, can't wait to get aboard a Tropic Sailing adventure!
---
Graeme Moore - Principal / Marketing Manager - Semi Reclined Traveller.
P: +64 9 527 7893, E: graeme.moore@fuziontravel.co.nz
W: www.fuziontravel.co.nz. F: Chat on Fuzion Facebook.
LINKS:
·Fuzion Travel's Nationwide Travel Affiliates.
·Popular Voyage Itineraries and Videos
·Booking Agent: Fuzion Travel p: +64 9 527 7893, e:graeme.moore@fuziontravel.co.nz