Japan has always fascinated and delighted travellers. With its unique mix of ultra-modern technology and ancient culture, it's a land of contrasts that never fails to impress. Sports fans, history buffs, tech junkies, outdoorsy folks, wildlife lovers, foodies and families alike will all find something to appreciate. Here are some unmissable experiences for anyone planning a trip to the Land of the Rising Sun.
Hiroshima Peace Memorial Park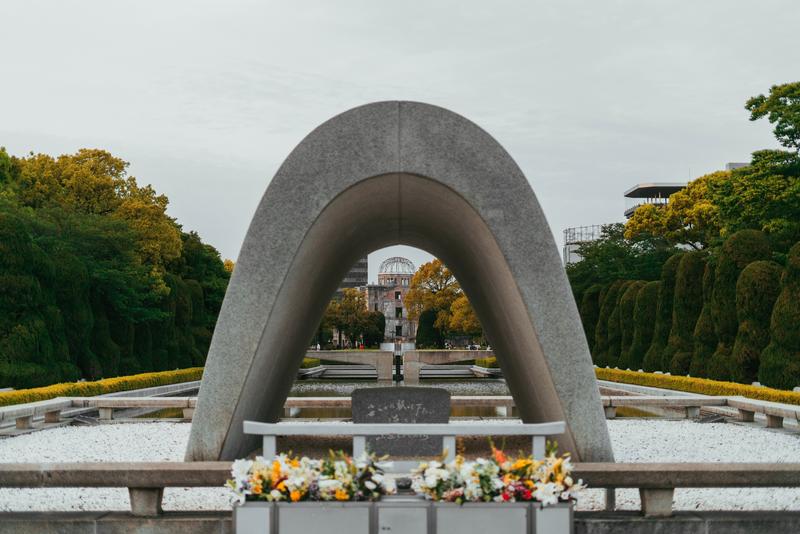 When visiting any country, it pays to make an effort to understand its recent history to pay your respects to certain events that have shaped it and the world. When atomic bombs were detonated over Hiroshima and Nagasaki in 1945, thousands of people were killed – many of them civilians – with more severely affected in the aftermath due to radiation poisoning, burns and other injuries. You can pay your respects and learn about the tragedy at the Hiroshima Peace Memorial Park in the centre of Hiroshima. It's heartbreaking and thought-provoking, but a necessary experience to comprehend some of this country's recent past.
Shirakawago and Gokayama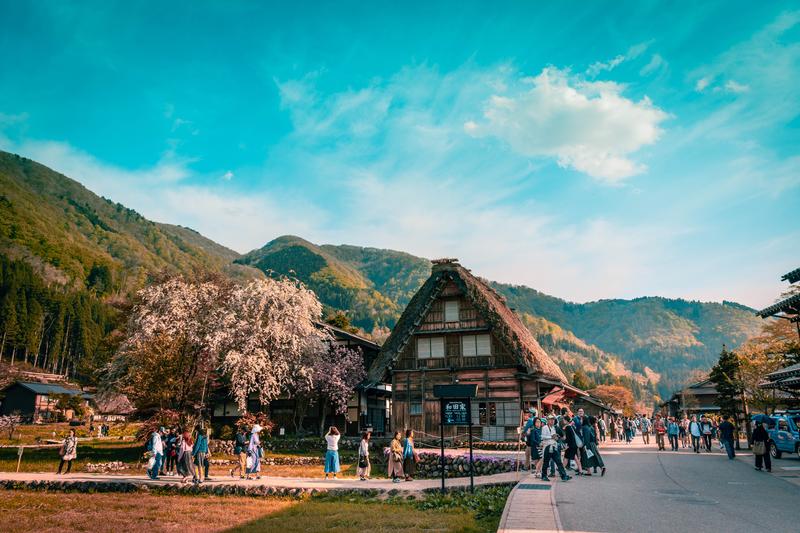 Together these regions are a UNESCO World Heritage site famous for their farmhouses with thatched roofs. A visit here is a nice antidote to the ultra-modernity of Japan's larger cities. Ogimachi is the most popular village, but if you're after fewer crowds head for Suganuma or Ainokura. They are slightly harder to get to but the pay-off is that they'll be fewer people and a calmer, more peaceful atmosphere. You can stay overnight in some of the farmhouses that serve as B&Bs. It's a way to experience a more traditional Japanese way of life and meet local families.
Kabukicho Robot Restaurant
For a dining experience like no other, this is a must-do experience. Where else will you be able to say you were served a drink by a giant robotic woman? It's more of a show than a restaurant – something akin to robot cabaret. However strange you might find it, it's certainly a one-of-a-kind entertainment experience. We'll leave it at that - you need to experience it for yourself.
Explore a sake brewery
Find out how this popular Japanese alcoholic beverage is made with an excursion to one of the country's many sake breweries. If you want to actually see the process of brewing in action, you're best off visiting during winter, as the cold temperatures assist the fermentation of the rice wine. However, you can visit a brewery all year round to learn about how sake is made, sample some varieties and even buy some to take home. Head to Tohoku for award-winning, highly reputable sake.
Mount Fuji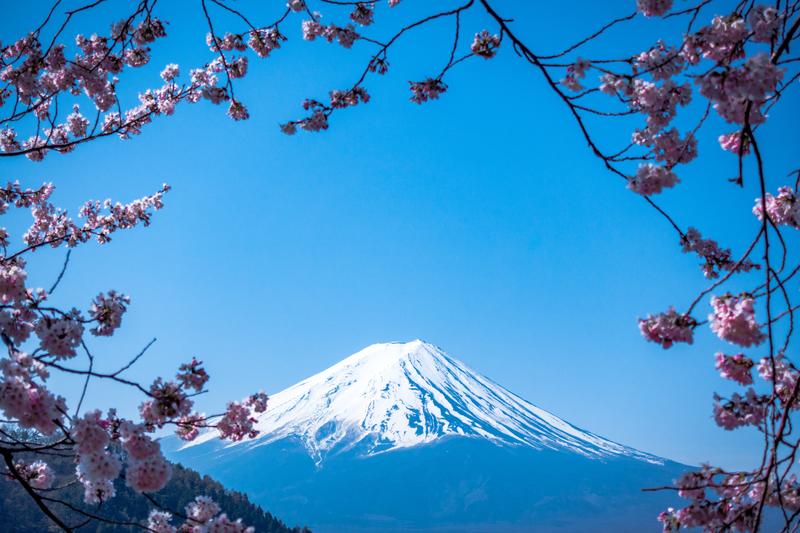 Japan's highest mountain is an iconic landmark. Its symmetrical shape bears resemblance to our own Mount Taranaki, although at 3,776m high Mount Fuji easily eclipses Taranaki, which is only 2,518m high. You might find it enough to simply view Mount Fuji from afar and get that perfect shot for your Instagram (you're more likely to get a clear view during winter). The more adventurous can attempt to climb the mountain itself during July or August, or you can visit one of the national parks or cities at its base.
Tokyo Disneyland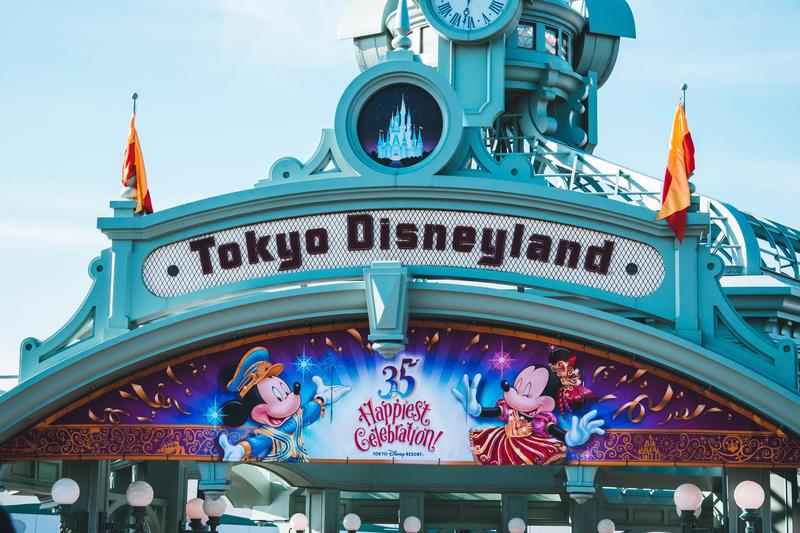 If you've got kids in tow this definitely needs to be a stop on your itinerary. This was the first Disney theme park to be opened outside of the United States, and you'll need to set aside several days to see everything it has to offer. In addition to two Disney theme parks, there are shops, theatres and hotels that create that magical atmosphere of nostalgia. Scream as loud as you can on Space Mountain, an indoor rollercoaster that takes you on a race through space, or get wet on the 16m high waterfall on the Splash Mountain ride. There are plenty of other rides to enjoy, along with concerts, parades and fireworks displays. And when you're all done exploring Disneyland, head over the DisneySea to immerse yourself in the worlds of Indiana Jones, Toy Story, Aladdin and more.
Ghibli Museum
Visiting Disneyland might be enough for you, but we'd highly recommend making a stop at the Ghibli Museum if you have time. It's the animation and art museum of one of Japan's most famous animation studios, Studio Ghibli, responsible for movies like Castle in the Sky, Spirited Away, Howl's Moving Castle and Ponyo. The museum itself is designed in the whimsical style of the animated films and houses many of the characters from the movies. If you're interested in the art of animation you can learn about techniques Studio Ghibli's animators employ - something any creatively-minded kids will be enthralled by.
Visit an Onsen resort town
Onsen - hot spring baths - are incredibly popular in Japan, and a great way to relax in the midst of beautiful natural surroundings. You'll need to get out of the city to experience these, but many onsen resort towns are easily reached by train. There are both indoor and open air baths, with some being mixed (for both men and women) and others where you can bathe separately. It's entirely up to you what you prefer, but regardless of your personal preference you're guaranteed to feel relaxed and recharged after spending some time in the hot pools.
When visiting an Onsen resort town, make sure you stay overnight in a ryokan (traditional Japanese inn) for a truly authentic experience. While ryokan differ in size and price, they generally all contain traditional tatami mats made of woven straw and Japanese-style baths. You'll also receive traditional Japanese hospitality and cuisine during your stay.
If you're after a truly unique experience, head to Beppu Onsen in Kyushu, where instead of bathing in a thermal hot pool, you'll bury yourself up to your head in hot volcanic sand. It's said to be very rejuvenating!
Encounter snow monkeys at Jigokudani Monkey Park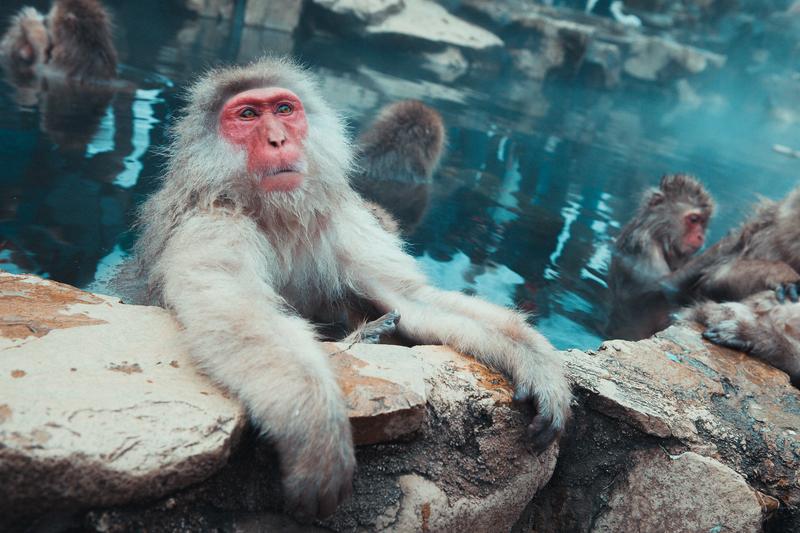 We're not sure what's better: bathing in a hot pool or watching snow monkeys bathe in one! At the Jigokudani Monkey Park this is exactly what you'll get to do. The Park is located in the natural habitat of the Snow Monkeys (actually Japanese Macaques), and you can watch them bathe in a man-made pool You'll be able to find Snow Monkeys here at most times during the year, but the best time to visit is during the snowy months of January and February.
Ride the shinkansen (bullet train)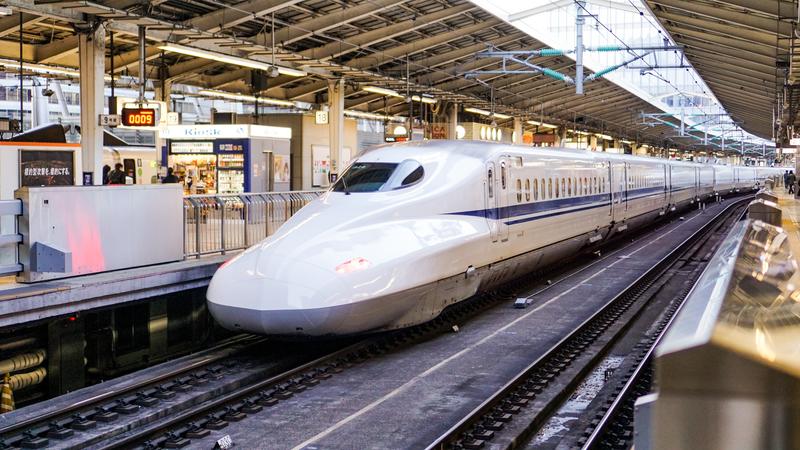 You'll never experience your local train in the same way after riding one of these. These lightning-fast trains connecting Tokyo with Japan's major cities run at speeds of up to 320 kilometres per hour. You can get yourself a Japan Rail Pass that can be used on almost all of the shinkansen trains.
---
Want more Japan travel tips? Drop in to
your local World Travellers office
to get some more inspiration.