If you're a woman travelling on your own – especially for the first time – the experience can be slightly daunting. However, as we've touched on before, the rewards and benefits of solo travel are truly amazing and definitely outweigh the challenges. If you haven't ventured out on your own before (perhaps because you've always travelled with friends or family, or because you've considered it to be too scary), where do you go? And what measures can you take to ensure you stay comfortable and safe along the way?
We consulted some solo female travel experts to get their advice.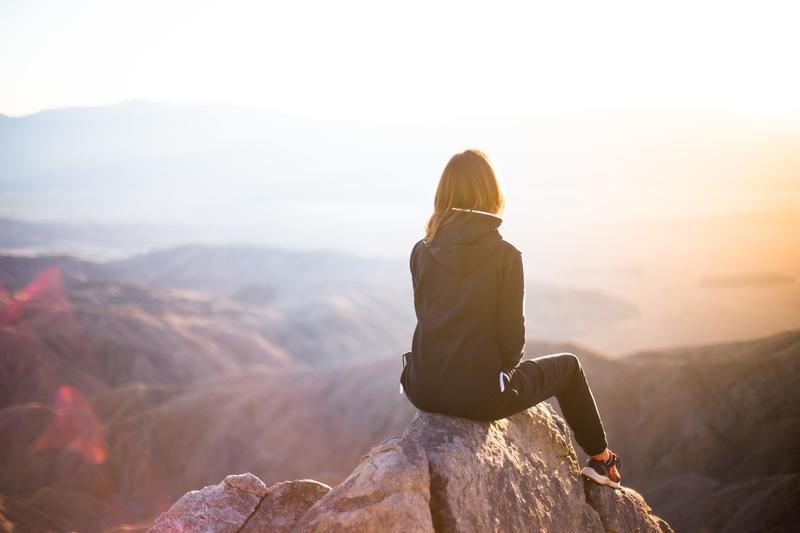 What's the best way to travel as a woman?
Travel with a group
Tracey Burfield-Mills from World Travellers Remuera is one of our resident solo travel experts. She's been organising boutique journeys for solo travellers for years, connecting individuals with a passion for adventure on group trips around the world. One of the great benefits of these kinds of trips is that you start off solo but leave with a bunch of new like-minded friends you've shared an incredible experience with.
World Travellers offers escorted tours year-round – you can check out our upcoming ones here. We can also help you find a tour to suit your interests and budget that is ideal for solo travellers. Jo Corbett from Galaxy Travel Rotorua recommends companies like Intrepid and G Adventures that "don't take the adventure out of travel" but still let you explore in a safe group environment – particularly good if you plan on heading somewhere like the Middle East.
Go on a cruise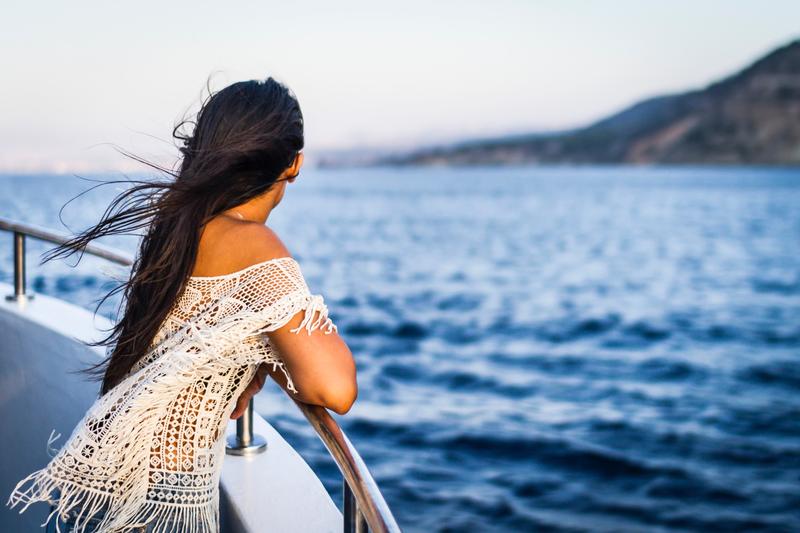 Tracey also suggests going on a cruise if you're a solo traveller looking to meet other people. "River cruising is good for solo travellers because the ships are small (approx. 140 people)", Tracey says. "This makes it easy to get to know people and solo travellers would normally join other tables when dining."
"River cruising is good for solo travellers because the ships are small" - Tracey Burfield-Mills.
Some ocean cruises are also great for solo travellers, with some cruise lines offering get togethers for solo travellers at the beginning of the cruise.
Where should I travel? Are there any places that are off limits?
By exercising common sense and adhering to local norms and customs regarding dress and behaviour, you should be relatively safe in most countries you travel to. It mainly depends on your own travel experience. If you've never travelled by yourself before, and you're not going with a group, you might want to consider sticking to countries where you know the language and where the culture isn't so different from ours – places like Australia, the UK, or North America. Start small with a solo weekend getaway in NZ or across the ditch before working up to more exotic destinations.
If you'll be joining a group or a cruise, the world's your oyster! Just read the NZ government's safety advisories before booking any trips.
Travel tips for solo female travellers
If not going with a group, stay in places where you can meet other people. It doesn't have to be a hostel; some B&Bs have multiple rooms and a communal area for breakfast where you can chat to other guests.
Arrange social activities in advance if not travelling in a group. Book walking tours of cities where you can meet other travellers or day trips with tour operators that will ensure you get to know some other people.
Jo Corbett from World Travellers Galaxy Travel in Rotorua suggests that you be respectful of the cultural and dress norms in your destination. In some countries, women are required to cover certain parts of the body when entering sites of spiritual significance such as temples and other places of worship.
Exercise common sense. Travelling solo isn't all that different to travelling with others, as long as you are careful to pay attention to your surroundings.
Be friendly but keep your wits about you. Scams can happen to anyone and it's unfortunate when they do. If someone approaches you and asks for help or offers something and you have a weird feeling about it – something's probably up. Be wary of trusting strangers, no matter how innocent they seem.
Save money. If going on a tour, find out how much the single supplement is if you don't want to share a room. Often it's cheaper to share with someone else. Some tour operators offer discount off their single supplement during certain promotions so talk to your travel agent and keep an eye open for these deals.
Don't forget to get out of your comfort zone
While most of the advice will tell you to be careful, exercise precautions and dress modestly, don't forget that the whole point of travelling solo is to stretch your mind, try new things, challenge yourself and take time out to reconnect with yourself. Travel should challenge you in a positive way, and the fact you're considering a solo trip at all says bucketloads about the type of person you are. So stay open to new experiences and adventures, and try new things.
---
Get in touch with your nearest World Travellers store to start planning your solo travel adventure today!