For many of us avid travellers, coronavirus drove a bulldozer straight into our 2020 overseas holidays. The upside, if any, is that it's given us opportunity to turn our attention to our own beautiful backyard. We can't go abroad to wander the cobble-stoned streets of European cities, sip cocktails in Raro or trek the Inca Trail, but that doesn't mean we can't have amazing adventures right here at home.
No matter what kind of travel experience you're itching to have, you'll find something to scratch it in New Zealand. Here are some ideas to get you inspired to get out and see your country - your way.
---
A luxury escape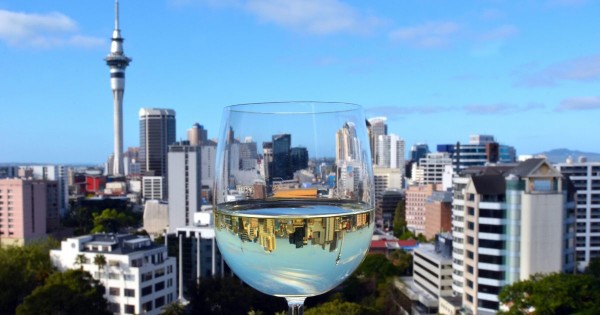 No, you don't need to travel all the way to Maldives for a taste of the luxury lifestyle. New Zealand has a host of luxury experiences to offer Kiwis - you just need to know where to go! From Slipper Island off the coast of the Coromandel, which you can rent in its entirety, to alpine resort Blanket Bay on the shores of Lake Wakatipu and a host of incredible luxury glamping sites around the country, you can enjoy a taste of the high life right here in your backyard. Talk to our consultants about luxury spa and wellness packages, upgrading your trip from standard to premium accommodation to really treat yourself, and all those little extras we can include for you that you won't be able to get hold of if you didn't book with a travel agent.
An epic road trip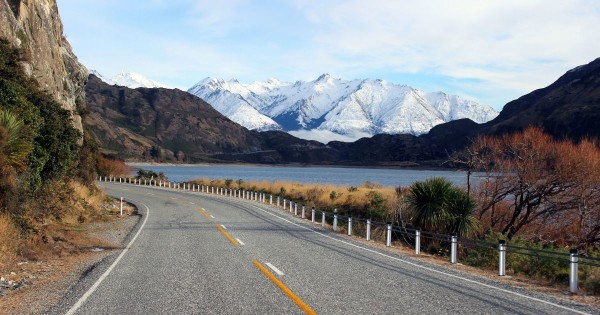 Maybe you were planning a European road trip adventure this year, or an iconic drive along Route 66 in the United States. New Zealand is a country made for road trips, with incredible scenery at every turn and so many sights to see along the way. The best thing about a road trip is you can just jump in the car and go. There are plenty of great self-drive itineraries around that sort your car rental and accommodation, leaving you to plan your days as you like.
Going away for a long weekend? Why not explore the scenic and isolated East Cape between Whakatane and Gisborne, discover the wild beauty of the Catlins coast between Dunedin and Invercargill, go wine tasting in Hawke's Bay, or wind your way through the Marlborough Sounds?
If you've got a bit longer to spare, why not road trip around the sights of the North Island on a week-long itinerary, or take your time to explore the dramatic mountain landscapes of the South Island starting in Queenstown and finishing up in the sunny Nelson region? The road awaits!
A romantic getaway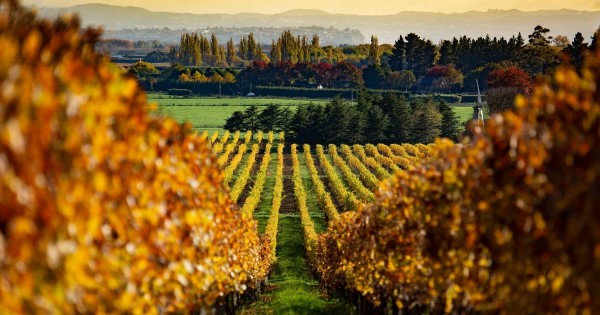 We know, New Zealand doesn't have quite the same romantic ring to it as Paris does, but that doesn't mean you can't have a truly unforgettable experience with your loved one right here at home. Food and wine lovers can turn a long weekend into a romantic getaway to Blenheim or Hawke's Bay. Queenstown and Wanaka offer a bit of cosy winter romance for those who like a bit of fresh mountain air.
An outdoor adventure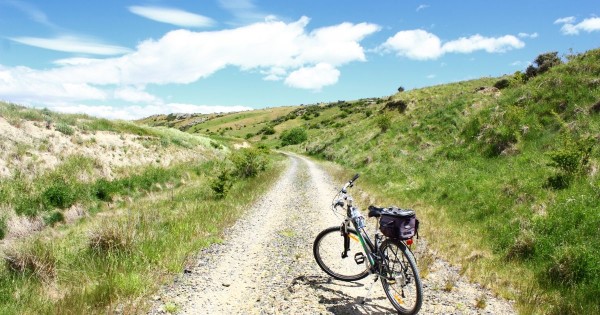 New Zealand holds its own as an outdoor destination to rival any in the world, so if you haven't experienced the best we have to offer, now is the time. Embark on one of our Great Walks to experience the majesty of our landscapes up close and at a slow pace which makes you able to truly appreciate everything around you. There are numerous opportunities for cyclists too, such as the Otago Rail Trail and the Hauraki Rail Trail. If you're more at home in the water why not take the opportunity to go diving in Northland or kayaking in Abel Tasman National Park?
A family holiday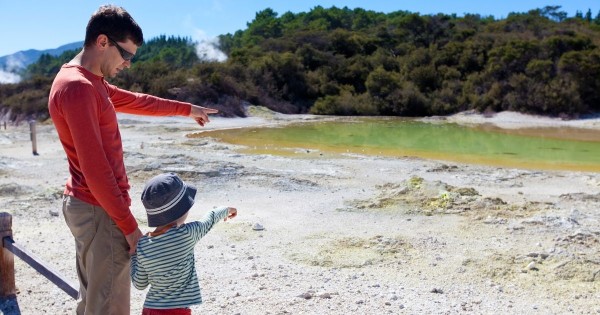 When you've got the kids in tow you'll need a holiday destination with plenty to keep them occupied. The cultural sights of Wellington make our capital the perfect family getaway, while there is plenty for adults to enjoy as well. Rotorua has the hot springs, Maori culture and redwoods forests the whole family will love. A family ski holiday is also a great option for winter - active Kiwi families can take advantage of great South Island ski packages at resorts like Cardrona, Treble Cone, Coronet Peak and the Remarkables.
A beach break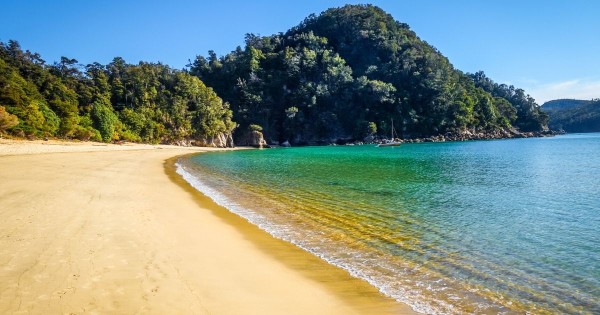 You don't need to go to Bali or Thailand to get a taste of some beautiful beaches - we've got plenty right here at home! The Nelson Abel Tasman region boasts some particularly good ones. Abel Tasman National Park should be on every Kiwi's bucket list - this part of New Zealand is very special. Golden Bay is truly an amazing place, and best explored from the water on a kayak or the popular Abel Tasman Great Walk. In Northland you've got the famous Ninety Mile Beach and Te Paki sand dunes, along with Ripiro Beach, which is actually New Zealand's longest drivable beach. Along the Northland coast you'll also find some gorgeous secluded bays and beaches, while Gisborne and the east coast of the North Island also have some pretty spectacular coastline. For something a bit different, check out the wild black sand beaches in west Auckland or the Waikato.
A cruise holiday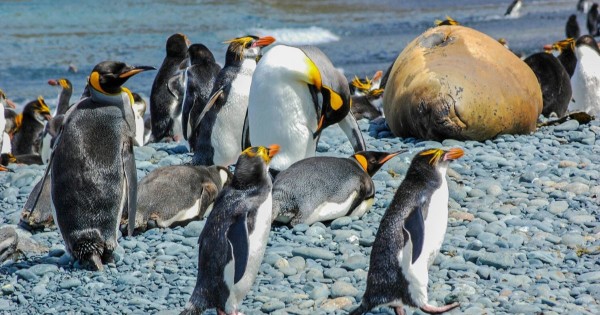 There are plenty of cruising opportunities close to home, with itineraries that explore New Zealand's extraordinary coastline, and others that combine some of our top sights with Australia. A cruise is a pretty spectacular way to explore some of our country's greatest attractions and most beautiful landscapes, with everything included and only needing to unpack once.
If expedition cruising is more your thing, why not embark on a luxury expedition cruise to the World Heritage-listed Sub Antarctic Islands? There's a once-in-a-lifetime experience not many Kiwis can say they've done.
---
No matter your travel style, World Travellers has holiday packages to suit yours. Our expert consultants have the local knowledge and industry connections to help you experience your backyard differently by offering included extras and unique experiences that many tourists aren't able to take advantage of. Find your nearest store today and start planning your New Zealand adventure.