Here in New Zealand, we associate Christmas with balmy weather (well, if we're lucky), BBQs and a cold beer or two with family and friends. It's a great way to spend the festive season, but there's something magical about a white Christmas - mulled wine, festive lights, markets, snow, carolers and beautiful traditions.
Flocks of people head to popular places like Vienna or Prague, and these are certainly some of the most beautiful places to spend a Christmas in the northern hemisphere. However, along with these firm favourites are some equally delightful European destinations where you can experience an authentic Christmas, some of which you may not have considered.
Here are some options you may not have considered:
1. Brasov, Romania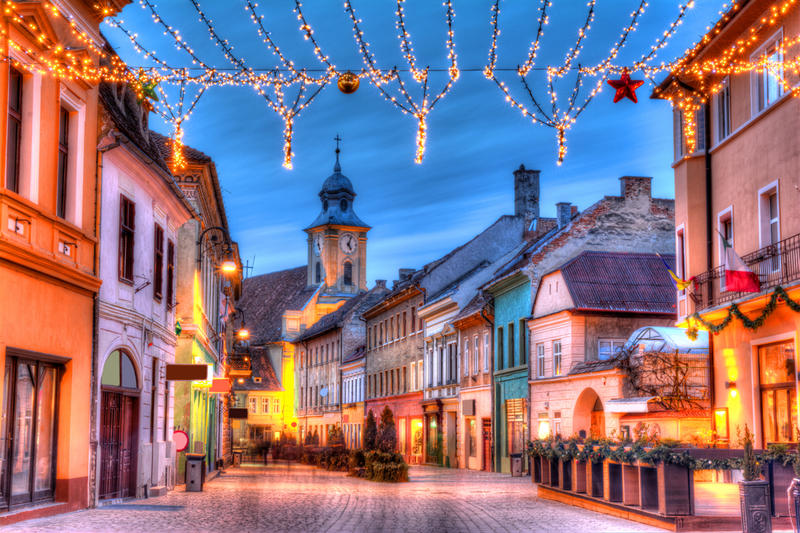 Don't be put off by its location in the heart of Transylvania; this fairytale town is an ideal place to spend the Yuletide season. In the centre of Brașov's medieval old town you'll find its annual Christmas market nestled among Gothic architecture and splendid Mount Tampa. Once you're done exploring Brasov, you can take a trip to nearby Sibiu, which was voted European Capital of Culture in 2007 and do it all over again, or dare to explore Bran Castle, the castle behind Dracula's residence in Bram Stoker's Dracula.
2. Strasbourg, France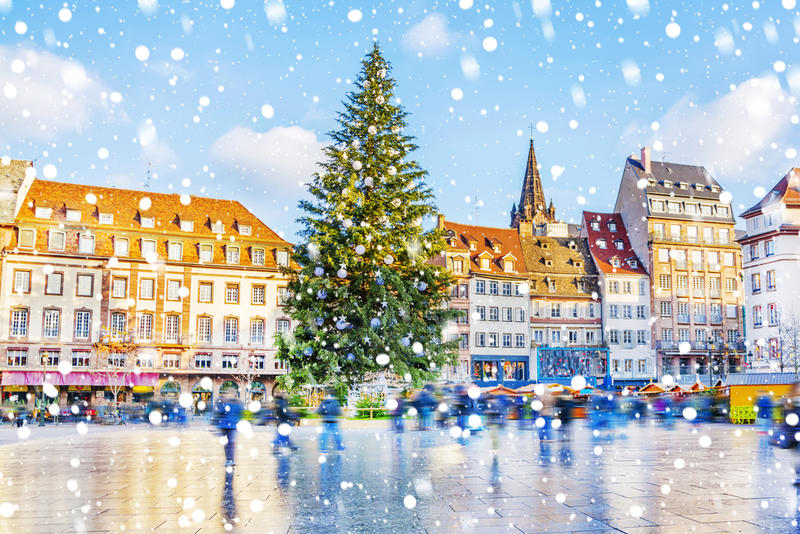 Home to the oldest Christmas market in France, Strasbourg definitely warrants a place on this list. Wander the illuminated and richly decorated streets of this city and you'll truly feel as though you're living in a fairytale. Strasbourg's Christmas markets are held in the Grande-Île, a UNESCO World Heritage site, and house around 300 wooden chalets every year. Take your time and savour the very best festive food - trust us, you won't miss your steak and sausages when you're surrounded by Alsatian cuisine!
3. Stockholm, Sweden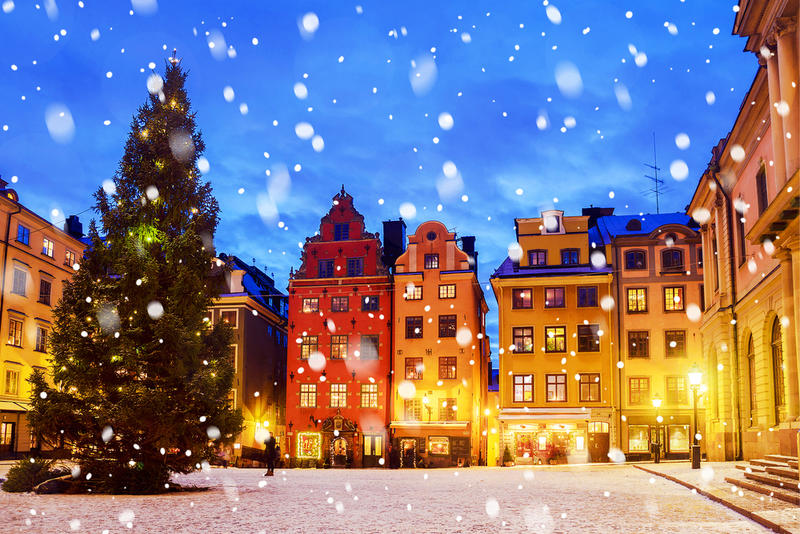 It might be dark and chilly up in northern Europe, but the Scandinavians sure know how to make the Christmas season festive and cosy. Candles burn brightly in the windows next to little bearded tomte (trolls), people young and old ice skate in Kungsträdgården, and eateries offer a traditional julbord (Christmas table) where patrons can enjoy a traditional Swedish feast. A highlight is definitely the Christmas market in Stockholm's old town, Gamla Stan, where you can join locals in warming yourself up by sipping on some glögg (mulled wine) and munching on pepparkakor (gingerbread).
4. Jersey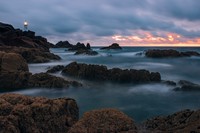 It's probably not the first place you think of to spend Christmas, but this little island will give you a festive experience you won't forget in a hurry. Jersey's market town of St Helier is transformed over the Christmas period into a winter wonderland filled with treats for the whole family. Don't miss the Christmas Battle of Flowers parade with its festive procession of floats and crowds of dancers and musiaicnas as they meander through the town streets. If you're feeling truly daring, join the locals for the annual Christmas swim. That's right, on Christmas Day every year hundreds of Jersey Islanders plunge into the icy sea. Invigorating, or just plain bone-chilling - there's only one way to find out!
5. Tallinn, Estonia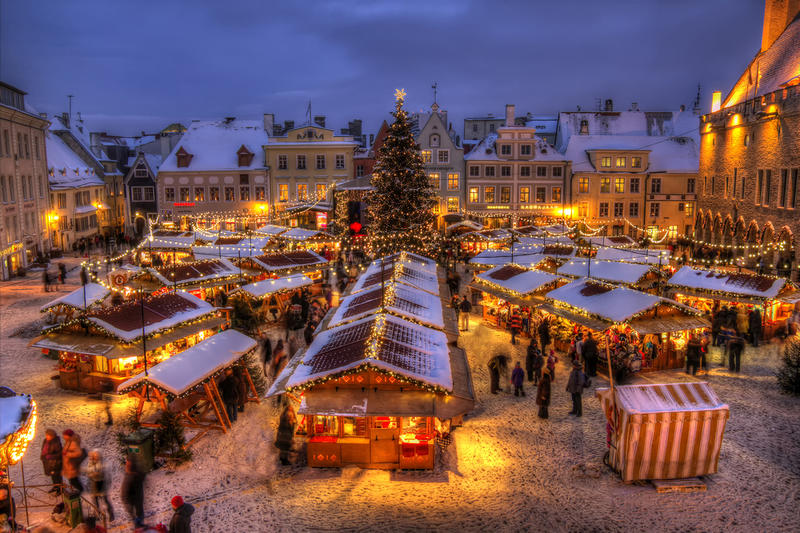 This Baltic town sure knows how to do Christmas right. Along with its own world-famous Christmas market, there are plenty of activities to entertain you over throughout December. "Gingerbread Mania" is an annual art exhibition where where all the marvellous creations are made of gingerbread. Go ice skating on the outdoor ice skating rink in the Old Town, sample some tasty Estonian cuisine, or attend one of the Christmas Jazz events at one of the city's concert halls, churches or clubs.
6. Reykjavik, Iceland
You'll find an enchanting Christmas experience in the Icelandic capital. With the magical aurora borealis as a backdrop, you can get up to some adventurous Yuletide activities like horse riding, hiking on glaciers or snowmobiling. You can even venture into the Christmas tree forest where you can chop down your own tree. The less outdoorsy will be able to indulge in Iceland's many wonderful Christmas traditions, such as the "Christmas Book Flood". Iceland sells more books per capita than any other country in the world, and most of these books are published in the lead-up to Christmas. Foodies should try some fermented skate or laufabrauð ("leaf bread") to truly get in on the Christmas spirit.
Top tip:
If you have the opportunity, get out of the big cities and experience Christmas as it's celebrated in smaller towns. Often it's in these places that you'll find the most authentic experiences away from the tourist crowds.
Ready to start planning your European Christmas adventure? Find your nearest World Travellers store and we'll help you tailor a Yuletide experience to remember.