With its rich diversity of cultures, landscapes and cuisines, Europe is always a popular destination for Kiwi travellers. Want to get some ideas on where to go for your 2020 Europe trip? We've put together a list of five places that will appeal to different kinds of traveller - see if you find something to suit you on this list!
Of course, there are plenty of destinations that didn't make the cut. For more inspiration and ideas just pop into your nearest World Travellers store for some tips.
For something beautiful: Galway, Ireland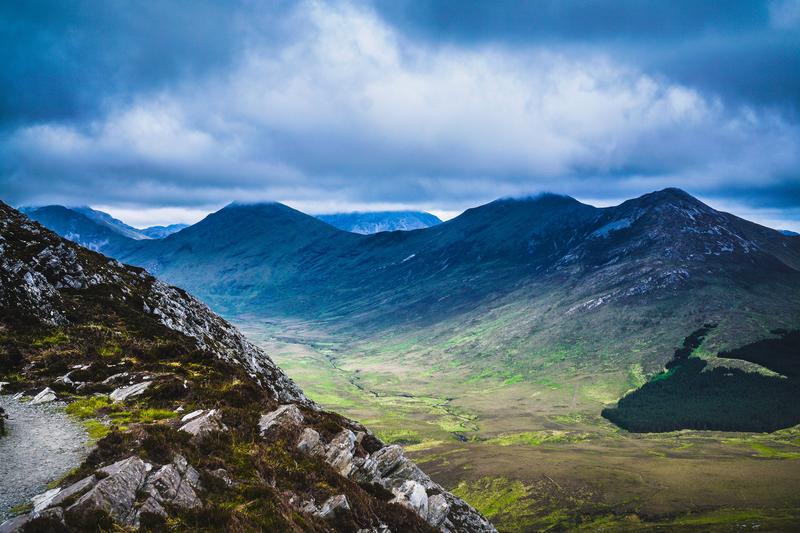 Why visit?
Together with the city of Rijeka in Croatia, Galway is sharing the title of Europe's Capital of Culture in 2020. Western Ireland is a special place filled with rugged, windswept scenery, quiet villages where the sound of Irish Gaelic can still be heard, and a rich musical culture. Galway is the beating heart of the west - a bohemian seaside city where the cultural traditions of Ireland are well and truly kept alive.
Top things to see and do
In the vicinity of Galway are some splendid attractions, including Connemara National Park, the Cliffs of Moher, Galway Bay, the Aran Islands, Clare Island, along with castles and megalithic monuments galore. Spend some time in the pubs of Galway listening to some traditional Irish music or explore the city's Latin Quarter with its medieval walls.
For something laidback: Porto, Portugal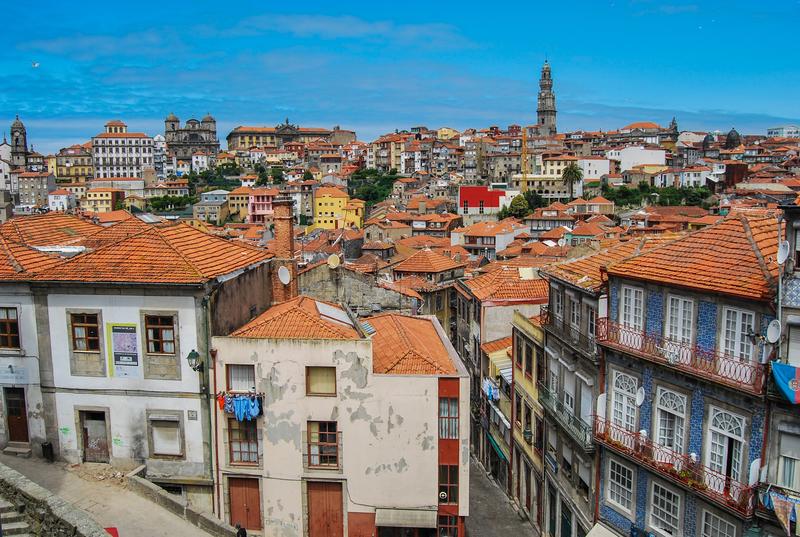 Why visit?
From its charming locals to the city's street art scene and gorgeous architecture, this city has so much to offer. Though there's a vibrant dining and nightlife scene here, the city is very relaxed and it's the perfect place to explore at an easy pace - joining locals on the tram or wandering through gardens.
Top things to see and do
No visit to Porto is complete without a port wine cellar tour. While port wine itself isn't actually made in Porto, the city has lent its name to the beverage as it's here where the wine ages and is then exported to the rest of the world. Join a guided tour or tasting at one of the many cellars to sample the delicious grape varieties for yourself. Porto is also filled with many magnificent architectural gems, including the Gothic Igreja de São Francisco and the neoclassical Palacio da Bolsa. Soak up the beautiful views and grounds of the Jardins do Palacio de Cristal, and of course don't forget to take a tram ride - it's an iconic must-do activity when in Porto!
For something festive: Alsace, France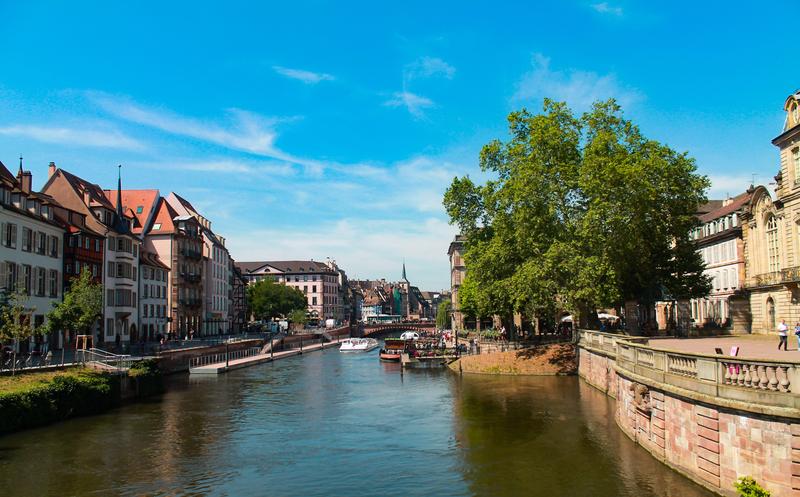 Why visit?
The Alsace region is like something out of a picture book: Strasbourg made our list of places to go to experience an authentic European Christmas, while there are plenty of smaller towns and villages dotted throughout the region that offer a fairytale winter atmosphere. While Alsace is the perfect winter destination, it's also got plenty going for it in the warmer months. You'll discover wine and cultural festivals, beautiful hiking and biking trails, and of course plenty of outdoor dining options.
Top things to see and do
In Christmas, pay a visit to a local Christmas market (or several) and sample some traditional festive food and cuisine. In Strasbourg you can admire the variety of architectural styles in its buildings, with the number one highlight being the astronomical clock of its Cathédrale Notre-Dame. There are also Michelin-starred restaurants and fabulous wineries to enjoy for the foodies among you.
For something unique: Tallinn, Estonia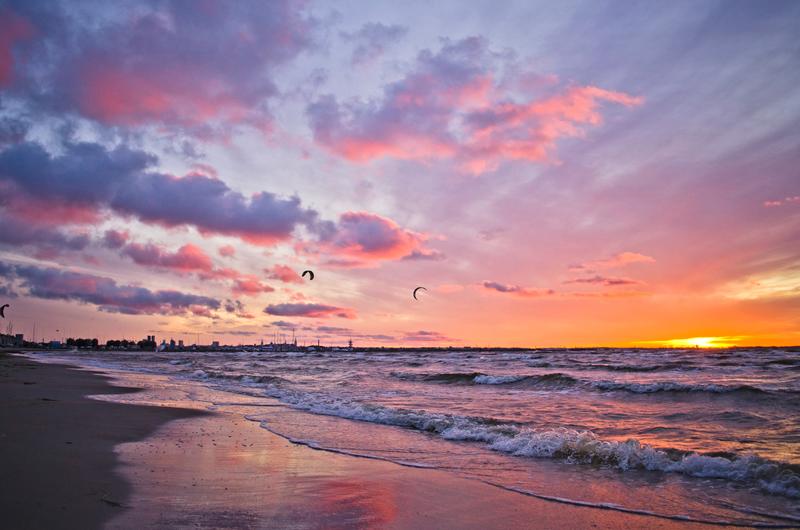 Why visit?
Tallinn is both a hub of technology and innovation and a historic centre, making it a unique juxtaposition of old and new. Its old town is the best preserved medieval city in Northern Europe, complete with cobbled streets and Gothic spires, but the city is also a thriving hub for entrepreneurs and digital innovators. It's a fascinating place to visit and the perfect jumping off point to explore the surrounding Baltic countries, Scandinavia or Russia.
Top things to see and do
You cannot miss wandering through the streets of Tallinn's beautiful UNESCO World Heritage Old Town - it's one of the most enchanting in all of Europe. Admire the street art adorning the buildings in Telliskivi Creative City, explore the tech hub in Estonia's very own Silicon Valley Ülemiste City, and treat yourself to some Baltic fare at Noa Chef's Hall - declared the "Best Restaurant in the Baltics" in 2019.
For an in-depth adventure through the Baltics and Russia, take a look at our exclusive Baltics and Russia package in conjunction with Back-roads Touring and Viking Cruises.
For something off the beaten track: the Scottish Islands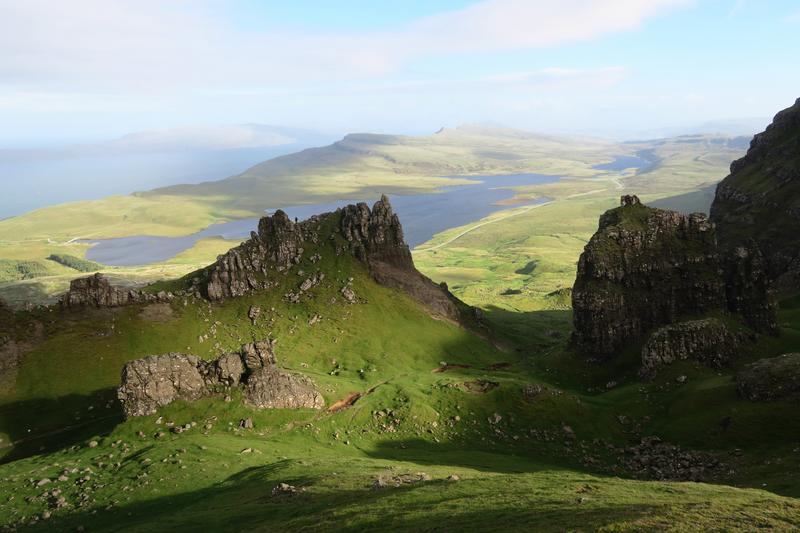 Why visit?
There's a wild magic about the islands off the coast of Scotland. Rugged, windswept coastlines, gorgeous beaches, ancient relics, meandering hiking trails and whisky distilleries are drawing in travellers from near and far. If you've visited Scotland previously but not made it out to the islands, now is the time!
Things to see and do
Ancient history buffs will feel right at home here. Neolithic monuments are scattered around Scotland's many islands - from Skara Brae and the Ring of Brodgar on the Mainland island of Orkney to the magical Callanish Standing Stones on the Isle of Lewis. Ancient legends and stories are abundant, told in the lilting accents of the islands' inhabitants. Geological formations such as the Old Man of Storr on the Isle of Skye and Fingal's Cave on the Isle of Staffa in the Inner Hebrides are enough to make even the least romantic of travellers gaze on in awe. Wildlife such as puffins, grey seals, otters and different species of whale can be spotted on and around the islands, so take your binoculars!
---
Europe offers many different experiences for all types of traveller. To book your Europe adventure for 2020, speak to your World Travellers store or agent today.