Solo travel - it sounds both exciting and scary at the same time. If you haven't travelled solo before, it can be a daunting concept to imagine. Some of us have little choice - we don't have friends, partners or family members who have the time or money to travel with us. Others choose to do it because it's the way they love to travel.
Whether you're thinking about travelling solo out of necessity or just for the thrill of it, some trepidations and misconceptions might be there. We're going to clear up some of these and help fill you with courage and determination to embark on what will undoubtedly be the adventure (or series of adventures!) of a lifetime. No matter what stage of life you're at, travelling solo is something everyone should do at least once as a way of getting out of their comfort zone and getting to know themselves a little bit better. It's never too late to challenge yourself into doing or learning something new!
Solo doesn't necessarily mean "alone"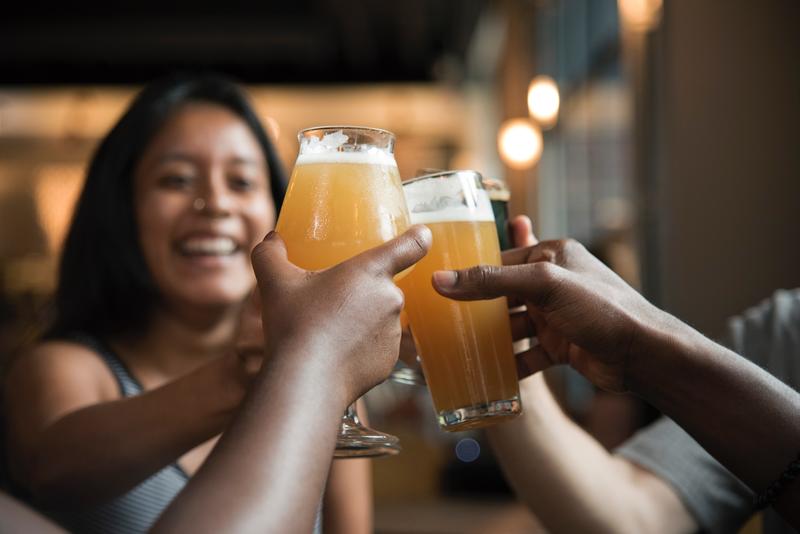 For many people, the phrase "solo travel" can be off-putting because it implies you're completely on your own. But it doesn't have to be this way at all. While you might depart New Zealand by yourself, your "solo" travel adventure might mean doing a guided group tour (like one of our escorted group tours) in a destination. You may arrive on your own, but by the end of the trip you'll have made a bunch of new friends. Trips like these also take the stress of organisation off your hands as you'll be looked after by a tour leader. Even if you're travelling completely alone and doing things without a group, you'll still meet plenty of people along the way. From locals to fellow travellers from all over the world – the people you meet along your journey will make sure you'll never truly feel alone.
You'll (re)discover yourself
It's never too late to spend time getting to know yourself. Even though you might think the majority of solo travellers are young twenty-somethings on their OEs backpacking around Europe or South America, the truth is there are plenty of solo travellers just like you out there. Whether they're taking time off in between jobs, recovering from a traumatic event, getting over a break-up, or quite simply wanting to do something for themselves, there are many reasons to travel solo. It's a chance to get back to your roots and figure out who you are without other people around or the pressures of everyday life. Travelling alone often brings clarity, new ideas, and feelings that are hard to hone in on when you're stuck in your ordinary routine.
You'll step outside your comfort zone
Travel in general is a way of getting out of your daily routine and putting yourself in new environments and situations where you have to do things differently. When you travel solo this is intensified, because you only have yourself to rely on. In many ways this can be freeing - you don't need to depend on anyone else! But at the same time, it means you need to plan and be organised, ask for help, navigate your way through language or cultural barriers and sticky situations.
This is one of the greatest gifts you can give yourself, no matter how old or young you are. The experience of being in an unfamiliar place encourages you to use your creativity. You might find yourself talking to people you don't know to ask for directions, trying out phrases in another language to order a meal, or joining a group of locals for a night on the town - all things you might never do at home. Each small thing you do that puts you outside your comfort zone will make you more confident. And this is something that will stay with you long after you return home.
You're free to do what you want, your way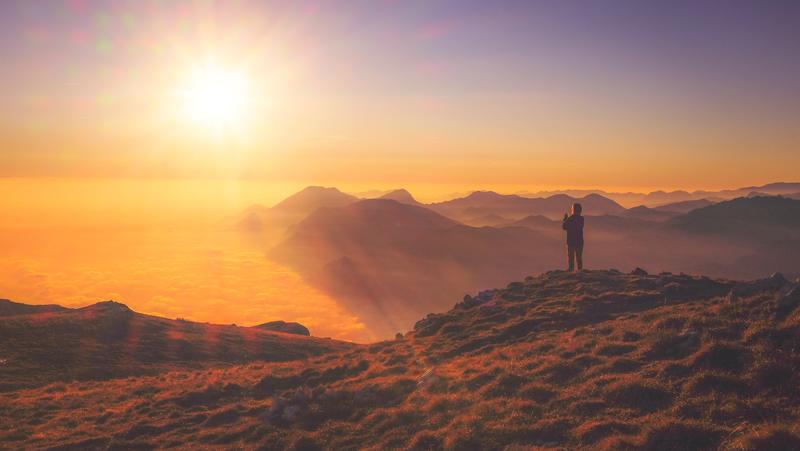 When you travel solo, you can wake up whenever you like, go see the things you want to see, eat at the restaurants you like, and travel entirely at your own pace. There's no waiting on other people to get ready, no kids to put to bed early, or friends who can't decide what to do next. Quite simply you can just do whatever you want, and there's a lot of freedom in that.
You're in charge of your own bucket list
Have you had a certain destination on your mind for years but never found anyone with the time and/or money to go with you? You could wait around forever … or, you could just go! Once you make a commitment to yourself you'll find that all of sudden so much feels possible. Many people don't travel because they're afraid of going it alone, but the reality is that solo travel is one of the most rewarding things you can do for yourself. Take charge of your own travel dreams and make them happen.
The benefits are scientifically proven
Researchers at Universidad Adolfo Ibáñez and Queensland University of Technology published an article in the International Journal of Tourism Research that proves the benefits of travelling solo. They discovered that solo travellers found that the most satisfying things about their experiences were associated with feelings of independence and freedom, enjoyment of doing something new/different and feelings of peace and relaxation. In other words, if you want to feel free, enjoy new things and feel at peace - be a solo traveller!
---
There you go – the science says it's worth it! So it's time to start planning your solo adventures. Find your nearest World Travellers store or broker and start planning your solo trip - wherever it might be.