Castaways Resort Port Waikato
$699*pp quad share
5-7 June 2020
Enjoy a fun, relaxed weekend away with like-minded ladies. Make yourself a priority - fill your own cup first so you can live your best life and be the best version of you!
Includes:
2 nights accommodation in 2 Bedroom (2 x ensuite) Chalets Quad share (twin share and single rooms also available at an extra cost and subject to availability).
All meals throughout the weekend.
5 amazing speakers share their stories, tips/tools, advice with you through workshop sessions to help uncover who you want to be and kickstart rediscovering your happiness.
Free time sessions to have an extra one-on-one with a speaker or just chill out with a friend and a glass of wine or read a book by yourself.
Networking opportunities with like-minded ladies.
Want to upgrade your accommodation? Upgrade to twin share for $749 or a single room for $899.
Meet your host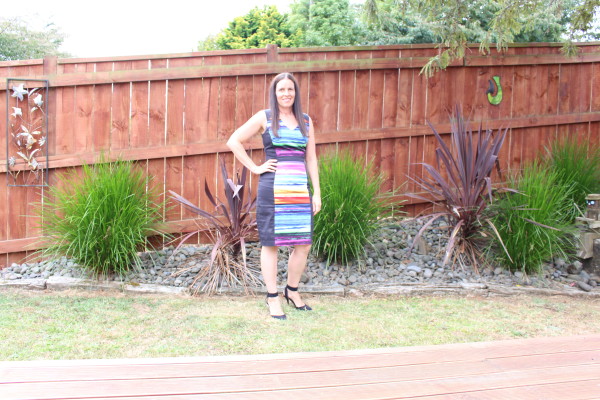 After having kids and putting herself last Carla felt like she lost herself along the way. She is currently on her own 'journey' to rediscover herself and has realised just how common this is amongst women. She can't wait to share with you these AMAZING women that have all been part of her 'journey'.
Join us for 3 Days/2 Nights of empowering speakers to kickstart the process to rediscover yourself and find your purpose. If you value yourself start unpacking your baggage and find out how to be the best version of you. What's the next step in your journey? The hardest part is turning up, but the effort is so worth it. A good friend and a glass of wine DEFINITELY recommended for this weekend.
Meet your guest speakers
Cassandra Hogan – Life Coach
Hi! My name is Cassandra Hogan and I am a certified life coach based in Tauranga.
I am incredibly passionate in helping others live their ultimate life.
I started life coaching a year ago and absolutely love it! I have coached incredible people all from different walks of life, but my absolute passion is helping women totally own the changes in themselves that motherhood brings in those early years.
It is empowering watching my clients thrive and achieve their goals and dreams they thought would have been impossible after becoming a mum.
I strongly believe that everything we need is within us but sometimes we need a little guidance to see it for ourselves. My job is to help you see and believe that you can live the life you dream of.
For the Women's Retreat Weekend, I'm looking forward to sharing my tools and tips to help you be your best self. I will be delving into your limiting beliefs, how to find your joy again, creating healthy boundaries and also how to effectively incorporate self-care and love into your life and put yourself first (without the mum guilt!) all while empowering you so that you walk away feeling excited for the next step in your journey.
I look forward to meeting you at this amazing event!
Ainslie Speedy – Yoga Instructor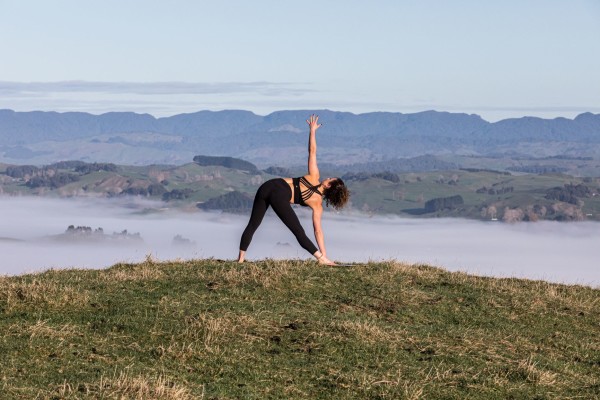 I am a registered Yoga Teacher from the King Country and was drawn to Yoga after losing myself from stress and anxiety. Yoga has been my own saviour to come back home to myself. My trip to India for my teacher training was an awakening for me to change career paths and pursue sharing the magic of Yoga with everyone, especially rural communities.
This weekend's Yoga practices will be all about nourishing your mind, body and soul through breath, movement and relaxation. We will be exploring simple daily rituals you can implement into your life to maintain that sense of self care and grounding. There will also be opportunities to book private sessions and home programmes with Ainslie to suit your needs. Whether you are new to Yoga or recovering from injury, she can cater to your needs.
Lisa Fong – Move it Mama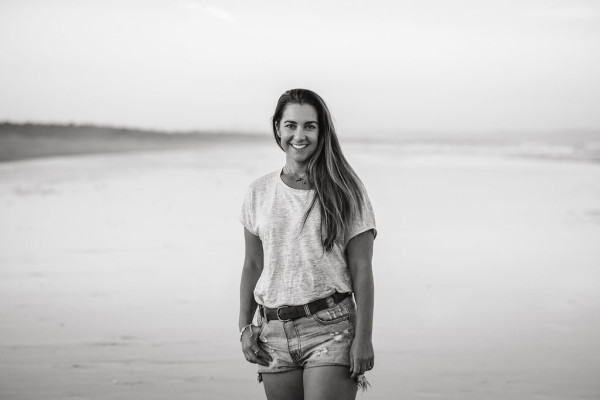 I am the Founder of Move it Mama, and the winner of the 2019 Her Own Boss award. I am a mother of four little boys, and a wife to husband Dan. I am a teacher by trade, but now Move it Mama is my full time business.
Move it Mama was born out of a need to exercise. I needed to exercise to be on top of my game; a better mother, sister, wife, friend and so on.
As a busy mother of four boys and on one income, I also didn't have the time or money for a gym membership. This is why I started working out at home. I needed my exercise regime to be simple, affordable, accessible and achievable; all of which I am committed to delivering with Move it Mama.
I have been lucky enough to pursue a massive dream of mine, helping others feel better about their lives by sharing my workouts and teaching people that exercise really is quite simple.
Anita Bain – Midwife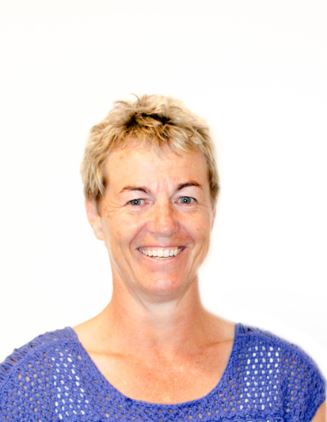 My name is Anita Bain and I am passionate about women's health. This led me from my nursing career since the age of 17 into midwifery at 38 enabling me to work closely with women at a pivotal time in their lives. I have always valued the need for women to have time for themselves in their lives, so that they can do the best job possible when juggling a multitude of balls in the air as women are apt to do frequently across their life span.
Nurturing ourselves and having optimal health ensures the menopause period will be less problematic and longevity will be rewarding.
I have a holistic view on health, with nutrition being of fundamental importance.
Setting goals, having a range of interests and being continuously open to learning and new challenges has been my approach to the last 56 years and will be the same in the next 39 years!
I look forward to speaking with you at this inspiring weekend!
Aenea Berge – Natural Energy Healer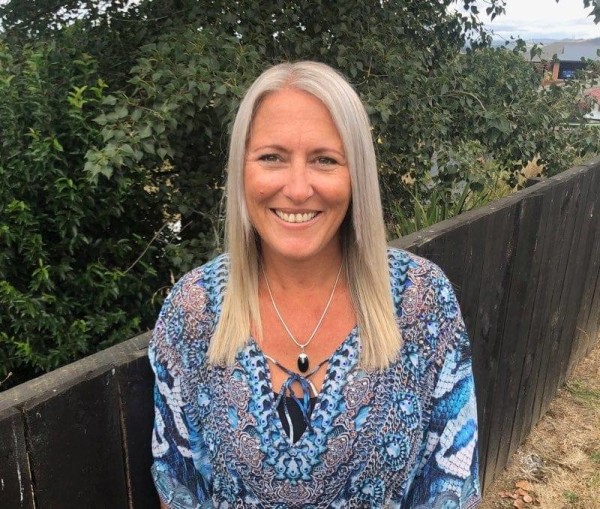 Hello, my name is Aenea Berge and I am a Natural Energy Healer in Otorohanga where I have been a part of the community for the past 30 years. I am the proud mother of three children, Alyssa, Brianna and Jacob.
Back in 2016 and I had the pleasure of a Reiki healing in Hamilton and from there was drawn to train and become a Reiki Master. I then went on to train in Soul Power Kinesiology and Colour for Life, Colour Therapy.
These three different modalities combined create a beautiful, relaxing environment to heal from different life experiences. These can be from any part of our etheric (energy) body and includes our Spiritual, Mental, Emotional and Physical beings. Many of these experiences we tend to 'bury' in our subconscious mind and think we are 'over' them but as I find when working with people this is not the case. I help to clear these to help stopping any dis-ease within our physical body.
In my cottage I practice different techniques and over the past four years have combined these to create a truly individual experience for all of my clients. My youngest being 4 years old and the eldest has just turned 94!
I absolutely love what I do and I look forward to being able to share some of my knowledge with you on this retreat.
Itinerary:
Arrival time is 2-3pm on Friday 5th June and departure is 1pm on Sunday 7th June.
Friday night – Welcome and introduction of guest speakers. Carla will share her journey, followed by a Live Chat with Lisa Fong from Move it Mama and a 90 minute session with Aenea.
Saturday – Optional morning Move it Mama workout followed by Yoga session with Ainslie, Cassandra 2 x sessions, Anita 1 x session, a couple of free-time sessions and of course meals. PLUS an extra bonus this evening.
Sunday - Optional morning Move it Mama workout followed by Yoga session with Ainslie, Cassandra 1 x session, Anita 1 x session, wrap up and home time.
There's plenty of free time where you can book in one of the following activities or one-on-one sessions with our incredible guest speakers:
One-on-one session with Aenea $50 for 1 hour
One-on-one session with Cassandra $60 for 1 hour
One-on-one session with Anita
One-on-one/extra group session with Ainslie
Walk down to the beach
Read a book and have some alone time
Have a glass of wine with a friend
Archery $45 for 1 hour
Air Soft Pistol $85 for 1 hour
Combat Arrow Tag $65 for 1 hour
Frisbee Golf $20 for 1 hour
Clay Target Shooting $95 for 1 hour
Blo-karting $95 for 1 hour-1 1/2 hours
4WD Driver Lessons $95 for 1 1/2 hours
Spa Treatment. Prices vary - see here for more information.
Volleyball $75 for 1 1/2 hours
SPACES LIMITED - For inquiries and to secure your spot a $350 deposit required. Call Carla on 027 428 4730 or e-mail carla@wtkc.co.nz