CONTACTS: w: www.fuziontravel.co.nz e: fuzion@fuziontravel.co.nz p: ‭+64 9 527 7893 CHAT: Fuzion Travel on Facebook.

COVID-19 LEVEL 3 IN PLACE
Non essential travel NOT allowed (See The Important Links below but your most important one is: https://covid19.govt.nz/)
Our nationwide Fuzion Travel Affiliates are still here for you all, please be patient as we manage cancellations, re-bookings and deferment for existing customers along with their friends and family. Your nearest Travel Affiliate will be working home and you can still find us all www.fuziontravel.co.nz. e: fuzion@fuziontravel.co.nz p: ‭+64 9 527 7893‬
The nationwide team Fuzion Travel cherish our role and responsibilities as your trusted travel advisor, your health, wellbeing, safety and enjoyment are our team's number one priority. Our team is as deeply concerned and affected as is the nation and all our loyal customers, if we work together, keep sticking to the facts and share our knowledge and guidance we can get through this better than anyone else: Important advice and links below.
CONTACTS: "We Are Here For You" Fuzion Travel Nationwide Travel Affiliates visit www.fuziontravel.co.nz p: +6495277893 e: fuzion@fuziontravel.co.nz
AIRLINES STILL OPERATING
Yes a number of our partners are still flying, please contact your Fuzion Travel Advisor for the latest details e.g

WHICH INTERNATIONAL AIR NZ SERVICES CONTINUE TO OPERATE?
SCHEDULES SUBJECT TO CHANGE VISIT AIR NZ Q&A for the latest Flight Schedules HERE
Air NZ are constantly adjusting international networks to match demand and government travel restrictions due to the COVID-19 pandemic.
Latest Updates on Flight Credits: Air New Zealand advises that as part of its COVID-19 Flexibility Policy, it is extending the rebooking date of all COVID-19 related credits from 31 March 2021 to 30 June 2021. All new flights using these credits must be booked by 30 June 2021 at the latest.
Tickets issued on Air New Zealand ticket stock (086) held in credit and covered by the COVID-19 Flexibility Policy can:
• Be held in credit and rebooked by 30 June 2021.
• Complete travel within 12 months from date of rebooking.
COVID-19 INFORMATION & LINKS
The New Zealand Government Health Department is delivering the facts in a world flooded with fiction including sound common sense healthy behaviour practices. The Main Covid-19 New Zealand Government Advisory Site is https://covid19.govt.nz/
Contact your Fuzion Travel Affiliate www.fuziontravel.co.nz
FOR MORE INFORMATION VISIT:

Covid-19 New Zealand Government Advisory Site
Air New Zealand Covid-19 Information Hub
Air New Zealand Travel Alerts
IATA: International Airline Travel Association Travel Document: - Visa - Entry - Transit - Exit" Access Updates
NZ Govt "Safe Travel Advice" regarding Coronavirus (Covid-19) Excellent Advice on all COVID-19 matters
What Kiwis need to know about Coronavirus
What is Coronavirus and how to protect yourself
Ministry of Health advice regarding "gatherings" in New Zealand
Know your COVID-19 Symptoms
NZ Govt Site for official advice for New Zealanders living and travelling overseas
NZ Government central portal containing health, travel, work, education, business and community advice
WHO Disease Outbreak News Updates and (Real Time Coronavirus Hot Spot Map)
Latest Allianz Travel Insurance Advisories
Traveller Registration site for those travelling to affected areas, register online with the NZ Government Safe Travel Site
Worldometer: Details of the outbreak in numbers and graphs, check out China stats they appear to have COVID-19 under control
TRAVEL:
We know that's going to be a dream for a while but that doesn't mean we are not still here for you. Many customers are still researching and planning travel from mid to late year and we are happy to help with those plans as we are with rearranging any travel currently booked.
Many of our travel partners, airlines and suppliers are granting waivers and favours, your Fuzion Affiliate has all the detail. Your welfare and enjoyment is our number one priority as is the best financial outcome. Please read the updates below and or contact your Fuzion Travel Affiliate, we are here for you! (Also find us on Facebook HERE)

This is a once in a lifetime event, totally unforeseen and beyond everyone's control, please bear with us.
Above all no matter what your plans are please use our services and be as patient as humanly possible. The reaction to this Coronavirus threat is for New Zealand far more catastrophic than the disease at this point and has put immense strain on the tourism infrastructure. Fortunately we work closely with virtually all the airlines and operators and we are doing everything in their power to accommodate changes and or refunds.


AWAY NOW, CONTACT FUZION TRAVEL:
W: WWW.FUZIONTRAVEL.CO.NZ E: FUZION@FUZIONTRAVEL.CO.NZ P: ‭+64 9 527 7893‬

The latest New Zealand Government Immigration Advisory effectively restricts all non essential travel including domestic New Zealand movements

Self Quarantine Instructions for returning travellers: New Zealand Health department advice for SELF ISOLATION. If you have been in any country except those listed in Category 2, (see list below) or have been in close contact with someone confirmed with COVID-19 in the last 14 days:
Stay at home (self-isolate) for 14 days from the date of departure or close contact
Register your details with Healthline if you have not already (call 0800 358 5453 or +64 9 358 5453 for international SIM).
Read more about the countries and areas of concern.
BOOKED OR THINKING OF BOOKING? - HOLD ON!
With the latest global travel restrictions and the New Zealand Governments advisory to avoid all non essential travel overseas we have a lot on our hands! At this stage Fuzion Travel are putting on hold customers plans for travel in the immediate future. Virtually all airlines and travel suppliers have granted special exemptions to amend or delay bookings, speak to your Fuzion Travel Advisor.
Travel for later in the year is still bookable, speak to your Fuzion Advisor about refundable, changeable options.
Your Fuzion travel advisor will be able to reduce the risk of any financial impact in the event you need to amend or cancel your booking later by:
Flexi bookings: Booking flexible or fully refundable airfares and rates.
Enhanced T's & C's: Using suppliers who have enhanced their booking terms and conditions, such as reduced deposits and/or delayed final payment dates until closer to your commencement of travel.
Insurance: Explaining the myriad of insurance options. Fuzion Travel now have special arrangements with a number of airlines and suppliers to avoid change, amendment and in some cases even cancellation fees.
Refunds: Please bear in mind many suppliers are offering amendments but not refunds. We don't wish to debate the rights or wrongs of this other than asking our customers to please understand given the unprecedented mandatory government decrees if all the airlines, cruise companies refunded every booking right now there would be no travel industry or options for the the next 5-10 years, they would all be insolvent

CONTACT FUZION TRAVEL:
w: www.fuziontravel.co.nz e: fuzion@fuziontravel.co.nz p: ‭+64 9 527 7893‬
INSURANCE COVER (ALLIANZ)
"DO NOT TRAVEL" ADVICE
On Thursday 19 March 2020, the New Zealand government issued advice that all New Zealanders do not travel overseas at this time due to the outbreak of Covid- 19, associated health conditions and travel restrictions
Following the government's latest travel advice, Allianz would like to remind customers that the General Exclusion for epidemics/pandemics and government intervention took effect from 10am Friday 28 February 2020. Where a policy has these exclusions, a General Exclusion applies to all sections of the policy, regardless of when it was purchased.
There is no change to Allianz Partners' position on Covid-19 for customers who are currently travelling. The policy will continue to respond and customers will continue to have cover for medical and emergency medical transportation claims related to Covid-19 and claims unrelated to Covid-19.
However, for customers who are due to travel overseas from 2pm Friday 20 March, there will be no cover for claims related to interference to travel plans for customers whose policy includes a general exclusion for government intervention, except for medical and emergency medical transportation claims related to Covid-19. We would expect customers to be aware of the New Zealand government's travel advice by this point.
Allianz are still committed to providing medical and emergency medical transportation cover for customers, however our standard medical assistance procedures may be impacted by government travel bans. If customers suspect they have the virus, they should contact a local medical professional and our Emergency Assistance service.
Options for impacted customers
If customers have been directly impacted by Covid-19, they may change the travel dates of their policy and can assess their travel plans as the situation evolves. The dates of the policy can be changed to within 12 months of the policy commencement date if there are no claims made under your policy. If their travel dates are not immediate, they may wish to hold off making changes until they have greater certainty of your travel plans.
If customers' journey home is delayed due to Covid-19, their policy period will extend free of charge until they are able to return to New Zealand or to their home country, provided they meet the criteria for automatic extension outlined in their policy.
Allianz Partners is also working through a process for Covid-19 related refunds and appreciate your patience as we implement this to surpass our standard procedure. We will provide an update on policy refunds in due course.
Policy Wording
If you have been directly affected by this event, there may be provision for you to claim for benefits provided by your travel insurance policy. Claims will be assessed in accordance with your Policy Wording and may vary depending on the type of policy you purchased.
For all policies issued prior to notice in effect from 10am Friday 28 February 2020.
Costs that are covered by your policy for travel
If you incur medical expenses with associated additional expenses as a result of contracting coronavirus, there may be cover up to the benefit limit. Our Claims Team will consider MFAT travel advices in place at the time you purchased your policy and where you chose to travel to.
You must take all reasonable steps to mitigate your out of pocket expenses and we encourage you to speak with your agent, broker or transport provider as soon as possible to minimise these expenses.
Costs that are not covered by your policy for travel
Travel arrangements that have already been utilised
Cancellation or Amendment costs
Additional costs incurred in returning home
Additional Expenses –
If a Relative or Your Business Partner becomes sick
Other Circumstances
If you have purchased the Cancel For Any Reason add-on and you meet the stated terms and conditions, then you may submit a claim under the Cancellation or Amendment section of the policy for consideration.
You must take all reasonable steps to mitigate your out of pocket expenses and we encourage you to speak with your agent, broker or transport provider as soon as possible to minimise these expenses
To submit your claim, please remember
Important general advice
This information must be read in conjunction with the Policy Wording as certain terms, conditions, limits, and exclusions apply. These terms, conditions, limits and exclusions are detailed in the Policy Wording and in particular we draw your attention to 'The Benefits' and 'General Exclusions' section of the Policy Wording
If you are currently overseas and are unable to return to New Zealand, your policy will automatically extend until you are able to return to home by the quickest and most direct route. Note that this will only apply if you are unable to return. If you elect to delay your travel home, then your policy will not automatically extend and a new policy to cover the additional period will need to be purchased.For up to date information on the latest travel advisories in place, please visit https://safetravel.govt.nz

Travel date changes at no cost: Allianz are also offering our customers directly impacted by Covid-19 the ability to amend the travel dates of their policy at no charge so they can assess their travel plans as the situation evolves.
Please Note:
· Epidemics are generally not covered by travel insurance
· A personal decision not to travel (disinclination) is generally not covered by travel insurance
· Read the Policy Wording and contact Allianz Partners if you have any questions about your cover
Allianz as Fuzion Travel's preferred partner would like to remind customers that as a travel insurance specialist, they are in the business of being there for people when they need them the most. Allianz wish to assure you that we have a comprehensive plan in place to ensure our service remains up and running, including work-from-home measures in case of office closure.
Allianz are regularly keeping our Travel Advisory for Covid-19 up to date and publishing updates on our website under News & Press Releases. Allianz have also published a FAQ on Covid-19 to assist customers with their queries. Should customers require further assistance, please continue to refer them to our Customer Care Team bearing in mind that we are currently experiencing a high volume of calls and emails.
Allianz are currently covering medical and emergency medical transportation claims related to Covid-19. We recommend that customers who suspect they have the virus contact a local medical professional and our global Emergency Assistance service.

Allianz Insurance Resources:
Allianz Travel Advisory for Covid-19 is available here.
More information on our medical and emergency medical transportation cover is available here.
For frequently asked questions on Covid-19, please see here.

WHEN IT COMES TO HEALTH - TRAVEL SMART!
12-60,000 deaths per annum are attributed by the to simple influenza by the CDC so please read on as common sense can keep you healthy when travelling no matter what you touch or taste! Talk to your Fuzion Travel Advisor. www.fuziontravel.co.nz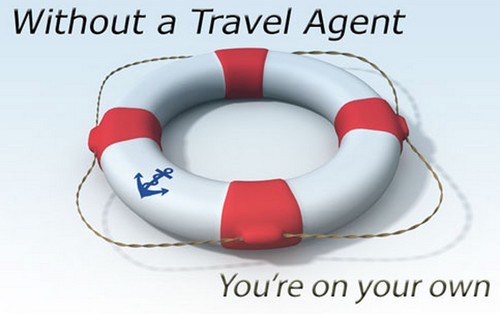 First Rule: Book through a bonded travel company like Fuzion Travel! When things unravel for whatever reason: health, disruptions, earthquakes there is no better security and advice than your travel agent. Visit: Why Use A Travel Agent

TRAVEL HEALTH ADVICE:
Please contact your Fuzion Travel Advisor if you have any questions or concerns and in the meantime the following information from the WHO wisely encourages travellers to follow basic hygiene principles to reduce the general risk of acute respiratory infection no matter where and when you travel. (Real Time Map)
Basic hygiene we should all practise when travelling: Fantastic Article from The Guardian: How to protect yourself from viruses?
Avoid close contact with people suffering acute respiratory infections
Wash hands frequently, especially after contact with ill people or their environment
Avoid close contact with sick farm animals or wild animals
People with symptoms of acute respiratory infection should practice cough etiquette:maintain distance
Cover coughs and sneezes with disposable tissues or clothing
Wash or disinfect hands (20 second rule - Hum the "Happy Birthday" song from beginning to end twice!)
As always, travellers who become sick within a month of their arrival back home are encouraged to seek medical advice and contact Healthline (for free) 0800 611 116 or a doctor. It is important to mention recent travel destinations including of course travel to Wuhan or any infected areas and any known contact with someone with severe acute respiratory illness who has been in Wuhan.
We would add these extras for the serious travellers:
Carry a tube of hand sanitiser and perhaps a pack of wet wipes as to use first depending on how dirty you are getting!
Some clients use disposable toilet seat covers, they are very handy especially if travelling with children
On that subject don't forget, same hygiene rules and disciplines apply for your entire party from grandparents to grandchild

NOW WHAT ABOUT BEFORE YOU TRAVEL:
(Not currently allowed: All non essential travel banned)
Immunisations: Check the destination with your travel advisor and ensure your whole party has the correct immunisations. Get in early as some need multiple treatments. Ultimate responsibility for inoculations etc is a personal matter for the traveller and we urge you to take expert advice from your GP or a trusted advisor such as The Travel Doctor.
On your list could be: Hepatitis A & B, Measles, Yellow Fever, Japanese Encephalitis, Influenza, Hooping Cough, Rabies – Rabies shots do not prevent rabies but slow the spread of the infection giving you time to get to the hospital
http://www.traveldoctor.co.nz/

First Aid Pack: Consider these for your emergency pack but note this list does not replace personal advice from your doctor. Checklist Ideas
The usual small kit of plasters/band-aids burn cream, tweezers, and sachets of eyedrops for the odd foreign object that flies in!
Cuts and open wounds a good antibiotic cream and treat any cut or graze quickly as the smallest can quickly lead to infection and ruin a holiday. Add peroxide and antibacterial wipes
Diarrhoea tablets, yes it happens! So add some rehydration sachets as well in case both ends start going
Sunscreen, preferably the ones that are proven to work, don't damage sea-life and are ethical.
Malaria and or destination specific medications (Consult your health professional)
Fever Blisters and or Cold sores Acyclovir or Zovirax
Anti Nausea tablets. We swear by the good old ginger lozenges, go for the full strength model labelled for pregnant mums,yes guys you can take them too.
Mini sewing kit, good for putting buttons back on and digging out splinters!
Water purification: Aso consider a steripen or one of the self sterilising aluminum bottles and some water purification tablets if really going dirty and where safe water may be scarce.
And don't forget the insect repellant, some places they are so big they can fly off with your babies (Just kidding!)
DANGER: Keep medications in original containers and where prescription medication take a copy of the same especially in some Middle East countries where unmarked drugs can cause serious issues at immigration and border crossings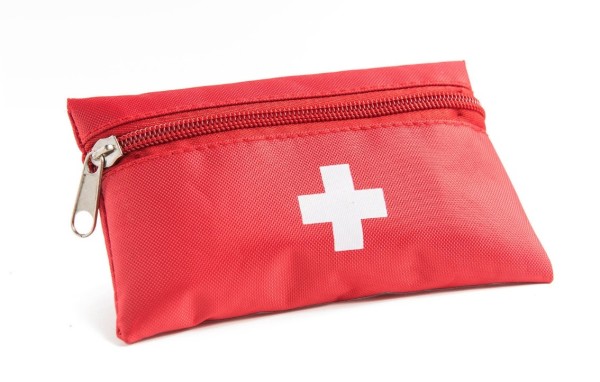 NOTE: TRAVEL IS NORMALLY ABOUT THE SAFEST THING YOU CAN DO, JUST NOT AT THE MOMENT!

Fear your lunch not your aircraft! The truth is that only 1 in 25 million people will be killed in a terrorist attack aboard a commercial airliner, yet 1 in 4,404 people will die via asphyxiation from choking on food, so you are better off being afraid of your brunch.
Seriously is the chance of a virus or a terrorist encounter enough to keep you off airplanes? You should be more concerned about the fact that your car is a high-speed death pod, statistically speaking, or that bad lifestyle habits, in the long run, can put you at risk for a fatal disease. The truth is, you're 23 times more likely to die falling off a building than in a skydiving accident, and 40 thousand times more likely to die crossing the street than in a terrorist attack on a commercial airliner. We've tapped into the National Safety Council's annual rankings of the top causes of death in the U.S. along with the odds that they will occur. Ready to face the facts? See where your fears lie on our list.
Check the 25 most common causes of death HERE.

TRAVEL AFFILIATES ON STANDBY NATIONALLY: HERE

CONTACT FUZION TRAVEL:
w: www.fuziontravel.co.nz e: fuzion@fuziontravel.co.nz p: ‭+64 9 527 7893