Enjoying a tasty tipple on your next cruise has never been more Insta-worthy! From zero-waste cocktails made from leftover croissants, to undersea experiences, robot bartenders and below-zero temperatures, here's our roundup (in no particular order) of some of the more unique offerings afloat.

Blue Eye
On French line Ponant's Explorer-class ships you'll find the dark, multi-sensory Blue Eye lounge nestled below the waterline with two whale eye-shaped portholes, digital screens and "body listening" couches that gently vibrate to undersea acoustics. Ooh lala!
---
Rising Tide
Royal Caribbean's Oasis-class ships feature the Rising Tide bar that takes a maximum of 32 guests on a smooth 20-minute vertical ride between three decks. Touted as the "coolest way to move between Central Park and the Royal Promenade".
---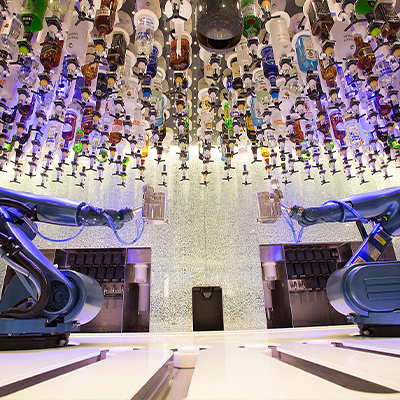 Bionic Bar®
Staying with Royal Caribbean, futuristic imbibers can head to Bionic Bar® where two robot mixologists serve up a whole host of cocktails, from well-known classics, to custom creations designed by you.
---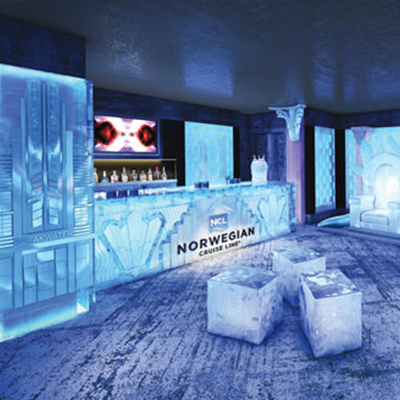 Skyy® Vodka Ice Bar
Cool off in the tropics on select Norwegian Cruise Line ships at this arctic-inspired bar that's always kept at a chilly -8 degrees celcius! Bartenders serve up Skyy® vodka drinks in ice glasses, and the bar, walls, and seats are all made from ice too!
---
Metropolitan Bar
Fancy a craft cocktail made from discarded banana skins, or leftover croissants? Perhaps you'd prefer a responsibly-sourced gin, or biodynamic wine? The Metropolitan Bar on NCL's new 3,099-passenger Norwegian Prima combines surplus ingredients with sustainable spirits in sophisticated and creative ways.
---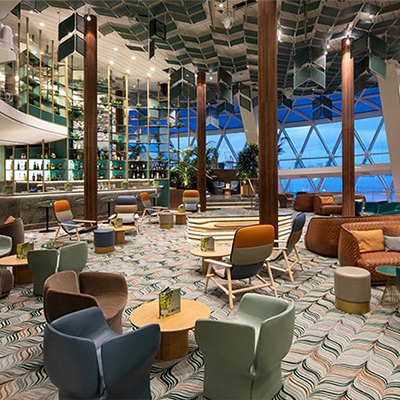 Eden Bar
Eden is a bright and airy multi-level space onboard Celebrity Edge. With 3 stories of windows allowing for unrivaled panoramic ocean views and a plant library at its centrepiece, bartenders can lovingly garnish bespoke cocktails with fresh herbs delicately picked from the living wall.
---
Have we missed any? What's your fave? Get in touch to book your next cruise adventure today.