We're the Pacific Wedding Specialists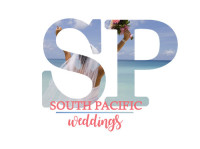 South Pacific Weddings is the exclusive weddings division of World Travellers King Country and has been arranging weddings to the Pacific Islands for many, many years.
They have established relationships with many wedding venues and resorts and have access to unbeatable rates. All arrangements are taken care of including flights and accommodation for the bride, groom and wedding guests, the celebrant or minister, the wedding reception, flowers, music, photographer and more, ensuring your wedding is a stress-free, memorable occasion with a beautiful tropical touch.

Check out our website http://www.spweddings.co.nz for more information or contact Carla today on 0800 167 761 or email spweddings@wtkc.co.nz for a complimentary quote.
Get Married in Style
Now that it's legal for U.S. couples to tie the knot in Tahiti, here are our tips for planning a wedding in Tahiti and our picks for the best places to get married in Tahiti with a look at ten resort locations where couples can enjoy a traditional Polynesian ceremony with a vibrantly-dressed local priest and dancers, or a standard Western ceremony with a justice of the peace or minister (or some combination of both) that's as memorable as the South Pacific setting is gorgeous.